SAPAHN DIDN'T START AS A FASHION BRAND. WE STARTED WITH A CALL TO ACTION.
Fashion should empower. It must. 
Sapahn, meaning bridge in Thai, creates beautiful things that do beautiful things. Our luxury leather bags and accessories are timeless. Our customers love the look and feel. But what they love even more is our commitment to empowering sapahn's artisans and their communities. 
We do this by doing the right things, the right way, for the right reasons. Human rights are the first consideration of every business decision. We empower our artisans to empower themselves. For sapahn, empowerment is business as usual. Through human rights, we are building a bridge to a future where fashion empowers.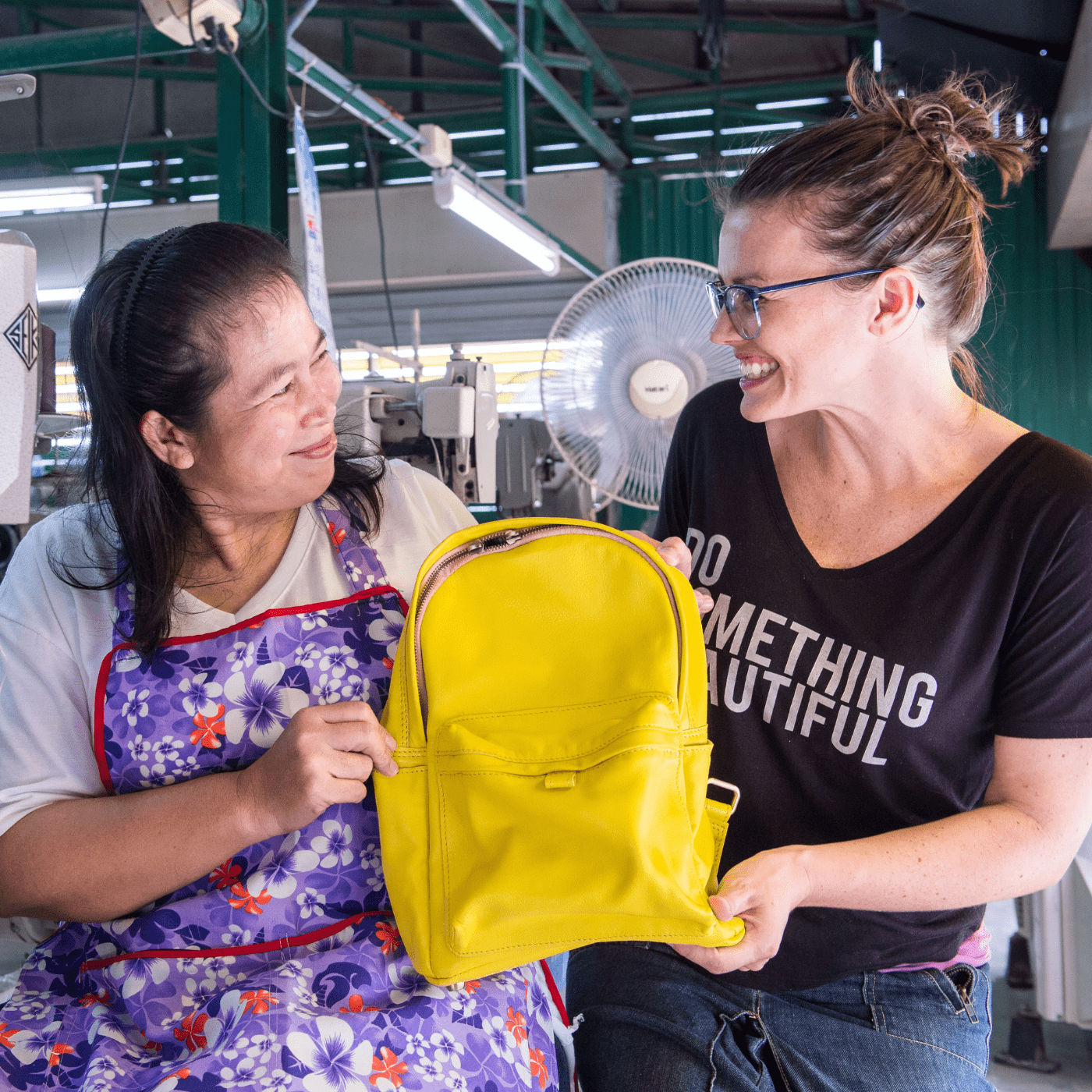 OUR STORY
While studying for her masters in human rights and working at the United Nations Inter-Agency Project on Human Trafficking in Thailand, our founder + designer came to understand that a lack of local job opportunities pushed people into high-risk migration, resulting in increased vulnerabilities and incidences of trafficking. Women-led co-ops and small businesses in rural villages struggled to make their trade sustainable. That was the gap. That was her call to action.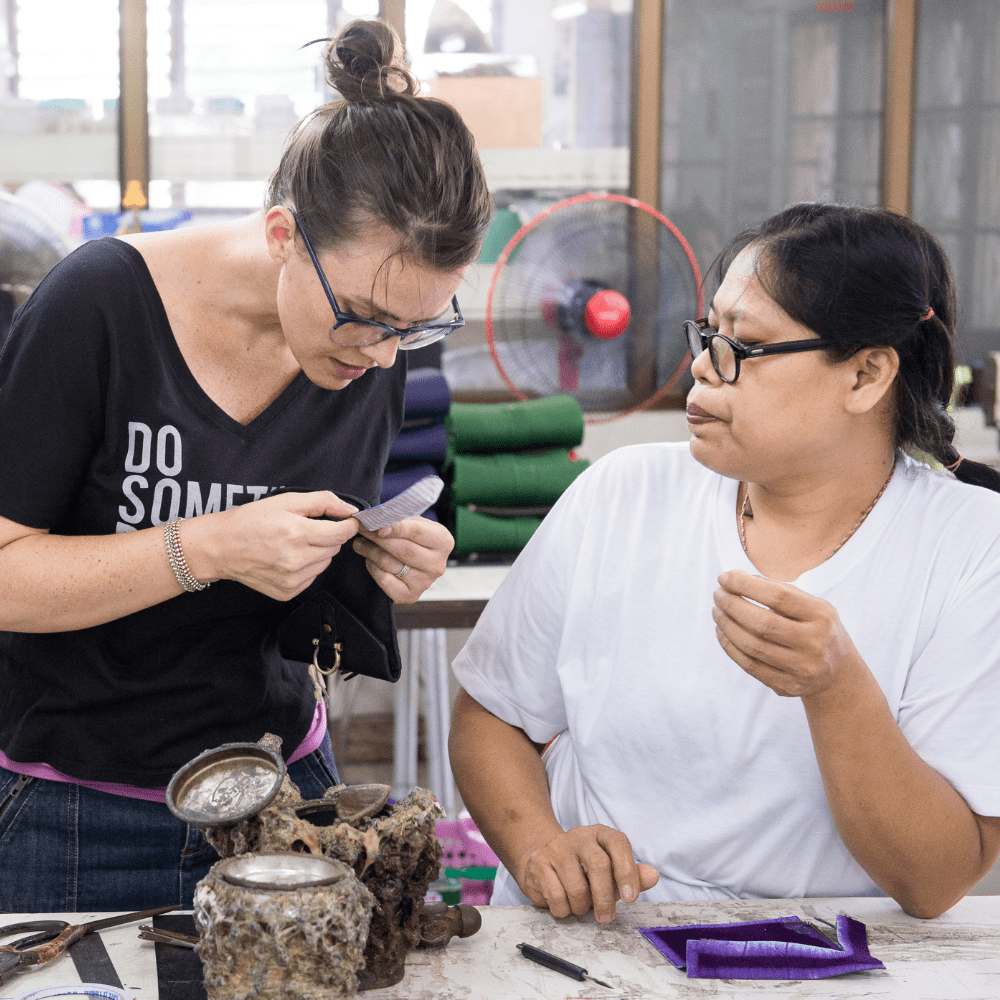 So, in 2010 Sapahn was started, a business that puts human rights first, ensuring that our artisans are always consulted, heard, protected, and empowered. As we've grown, so has our impact.
Over our 13 years in business, Sapahn's impact has permeated through nine villages and supported over 300 artisan families.
HUMAN RIGHTS ARE PART OF SAPAHN'S DNA
HUMAN RIGHTS FIRST
Below are some of the ways we walk the talk and put people first: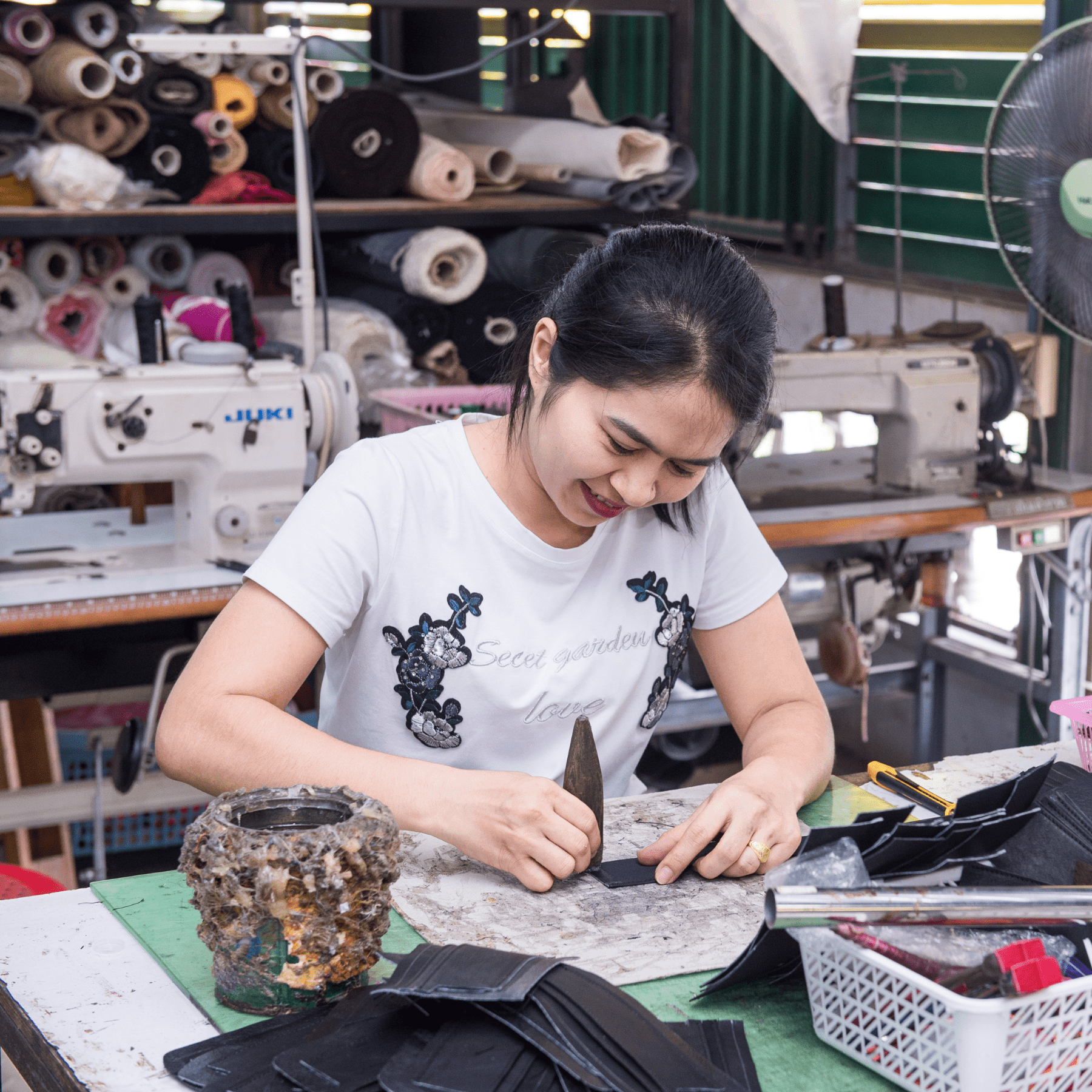 We consult with artisans to ensure that they have a voice and are heard.
We work together to ensure that everyone can protect themselves, their interests, and one another.
Sapahn artisans set their own wages for their creations. We do not bargain and often overpay to ensure fairness.
We choose wage increases over charity. This is what our artisans want.
We pay artisans when they begin and complete our orders, and do not make sales contingent on sales.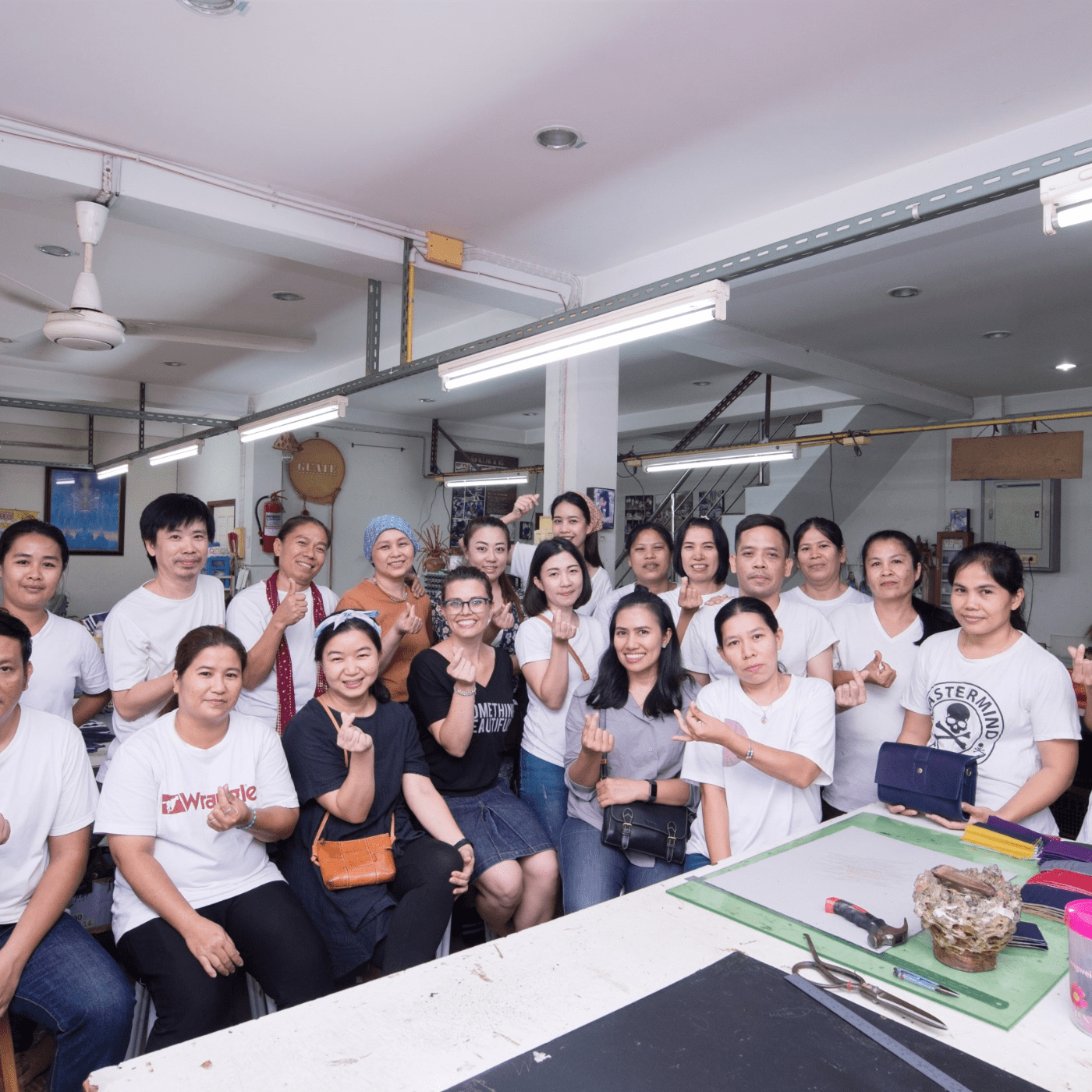 We go straight to the villages, factories, and shops. We collaborate and design directly with artisan leaders who know the talents, strengths, and concerns of our artisan communities.
Many of our female artisans face double burdens. We work with lead artisans to make accommodations, ranging from flexible work hours to in-house looms, to excusable absences.
Sapahn avoids pushing or pressuring our artisans. We work in rural, farm communities that need to step away from their craft during certain stretches. We respect all of this and believe that the onus is on sapahn to plan and operate accordingly.
LOVE AT FIRST TOUCH
WHAT CUSTOMERS FALL IN LOVE WITH
The first thing our customers are drawn to is our story and our uncompromising view on human rights. But what really tips the scale is when they get our leather in their hands.
When customers experience Sapahn for the first time they say, "oh, wow this feels like butter!" referring to the buttery soft leather feel to our bags. They rave about how versatile and functional our designs are and their love for our constantly changing bag linings (we only use deadstock fabrics to minimize our footprint). They comment that a woman must be behind the designs because the lining is bright and you are able to see the bottom of the bag, unlike so many others that are dark inside.
And, since our ultimate goal is to change the way the fashion industry operates, each of our bags have a reminder to 'be the bridge' or 'carryforward' to remind our customers of their part in putting human rights first.
Just like our customers, the styles are dynamic, unique and can be worn multiple ways. Designed for the woman who shops quality first and foremost, but also doesn't want a bag that is covered in logos, customers love that our bags are minimalistic and understated but still turn heads.