DO SOMETHING BEAUTIFUL. BE THE BRIDGE.
THE STORY OF SAPAHN
Sapahn's story starts in 2010 when our founder met Marie Tu, a travel guide in Myanmar. But you're probably wondering what brought her to Thailand in the first place...
Well I had just got married a month before, and my husband and I decided to move to Thailand to pursue our graduate degrees in Human Rights – which led us to Myanmar for my husband's dissertation.
Over the time I spent with Marie, I learned that she was supporting herself and her mother single-handedly through a range of jobs. Her life was tough. But what I learned quickly was Marie Tu was the most socially savvy person I've ever met. She's full of compassion, grace, grit, resilience, intelligence and full of aspiration to do more for this world. It was this hunger for more that I saw in her which made me ask her what would change her situation the most.
She said education.
At the same time as meeting Marie, I had been working for the United Nations on a regional human trafficking project based in Bangkok. I knew that one of the biggest risk factors to people becoming vulnerable to trafficking was a lack of economic stability and job opportunity. I saw the value of the more policy focused work the UN was doing, but I knew for me I needed to see and experience tangible change.
All I needed was a way to generate money for Marie Tu's scholarship. But how, at only 25 years old myself, and having just started my Master's degree in Human Rights, was I going to find money for a scholarship? I needed a creative solution – ideally one that could help more people than just Marie Tu. And that's how Sapahn started to take shape.
I have always loved and admired the skills of local artisans while working in Thailand and I saw an opportunity. Most of the artisans were women in rural villages without stable incomes, or opportunities. They were just as vulnerable as Marie Tu had been.
What if there was a way to empower these women through the beautiful products they were already making, while generating a scholarship for Marie Tu to study?
The idea in itself wasn't ground-breaking. People have been transporting goods all over the world since the Silk Road in first century BC. What was radically different was how Sapahn was going to do it. It was time to walk the walk from my work at the UN, to develop a business model that put human rights first and foremost.
I travelled thousands of miles across Thailand finding and getting to know our Artisans. I shared countless meals, stayed in their homes, became like family learning about their dreams, their needs, their challenges and building trust.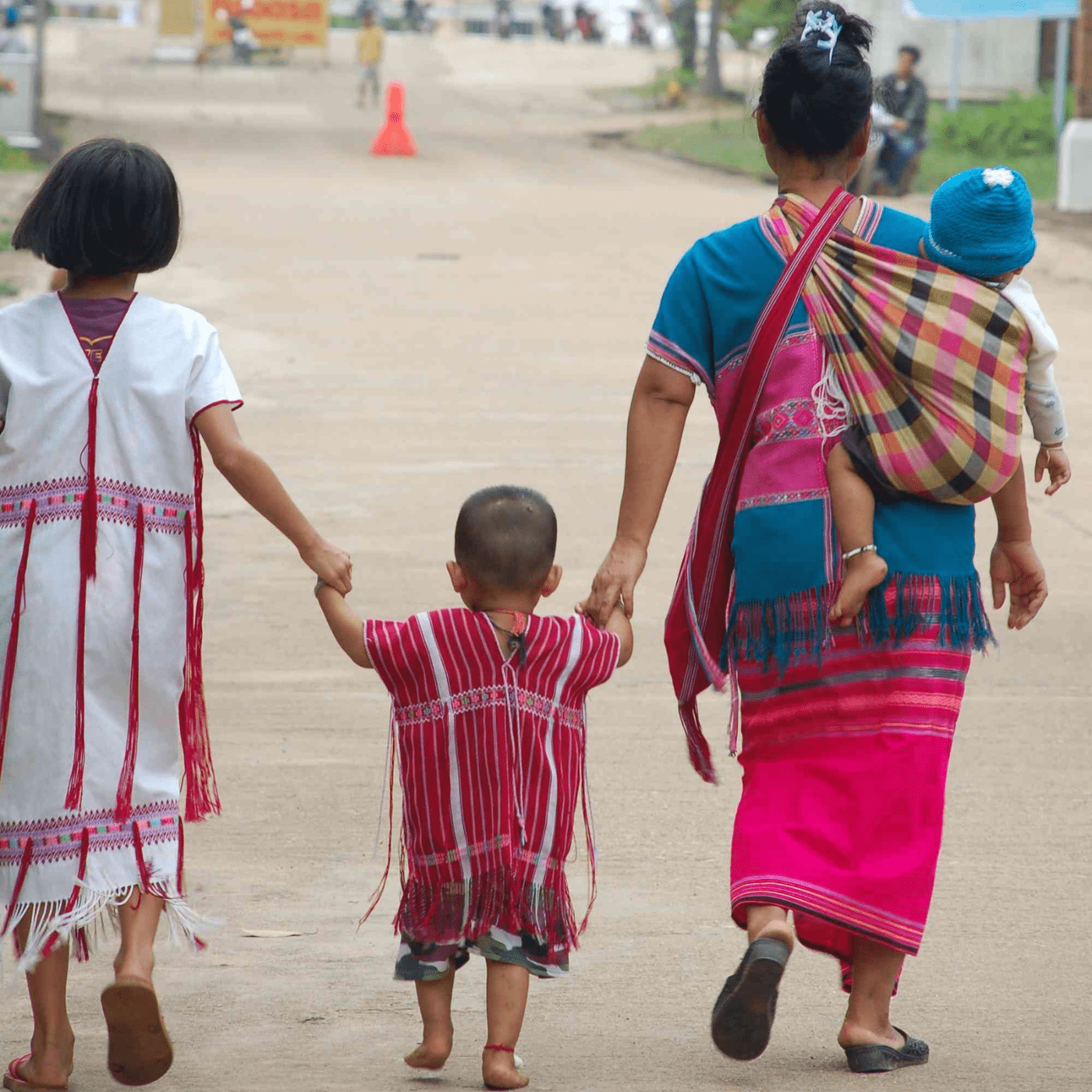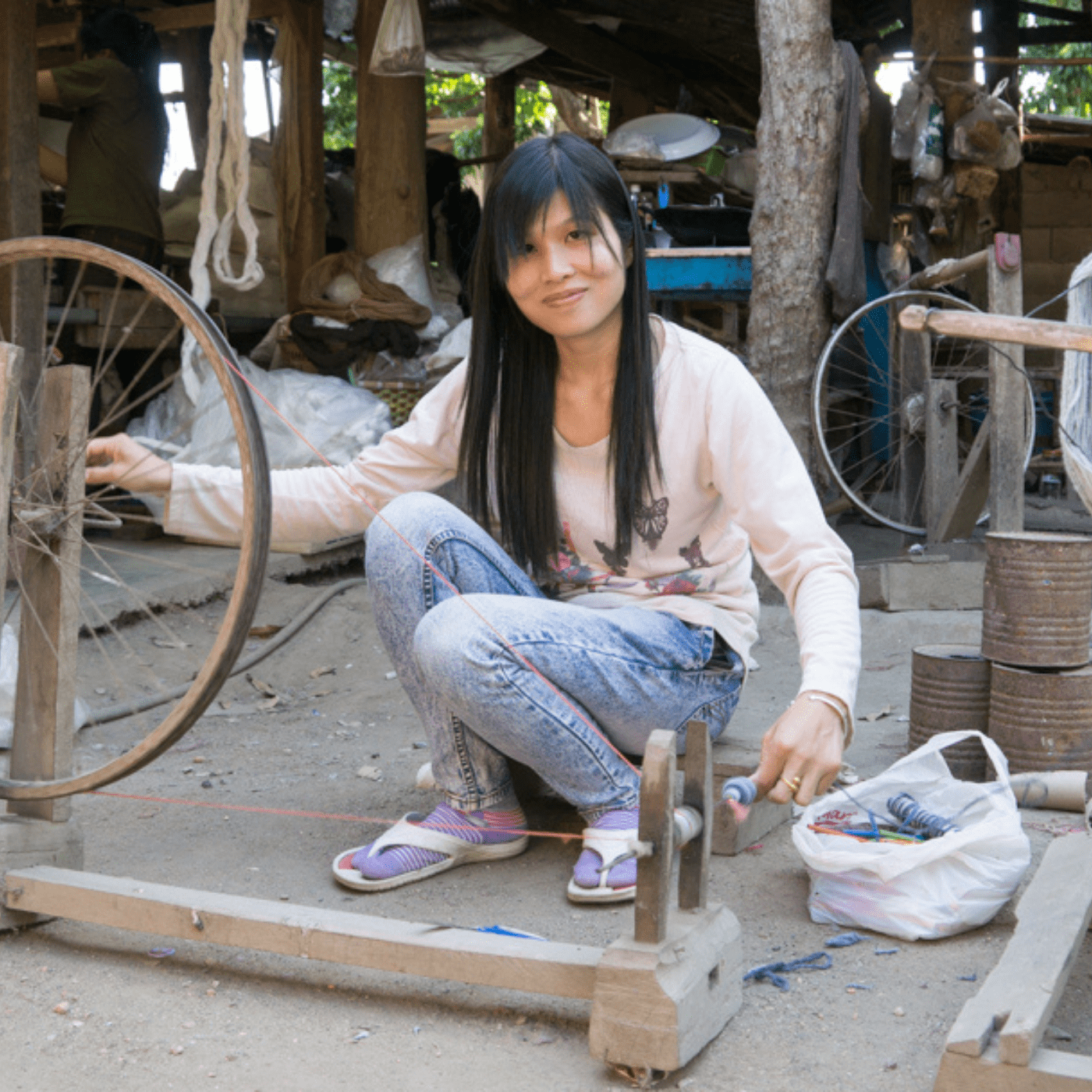 A few months later, I tested the waters by taking a few of the artisans' best pieces back to my hometown of Lincoln, Nebraska to sell at a trunk show hosted at my parent's house. We sold absolutely everything. It was phenomenal. People were so engaged. They loved the design, the quality and especially knowing the story of how the product came to be, the women they were supporting. That's when I knew this could work.
While I was home for the month of April 2010, I met with some attorneys and created a business.
I doubled down on our process. I travelled more frequently to the artisans. I helped them source higher quality materials. I started to collaborate with the artisans on the design process. And here we are, over a decade later, empowering almost 300 artisans in 9 villages.
WHAT ABOUT MARIE TU?
Well, the profits from the first 2.5 years of Sapahn paid for a good portion of her education. Her first job out of school was working at the United Nations in Myanmar and now she works as a liaison for Myanmar Parliament. Plus in 2016, she opened her own therapeutic massage business in Yangoon to employ women in her neighborhood.