THE LUMINARIES
BEHIND OUR
FALL 2021 STYLES
THE LUMINARIES
BEHIND OUR
FALL 2021 STYLES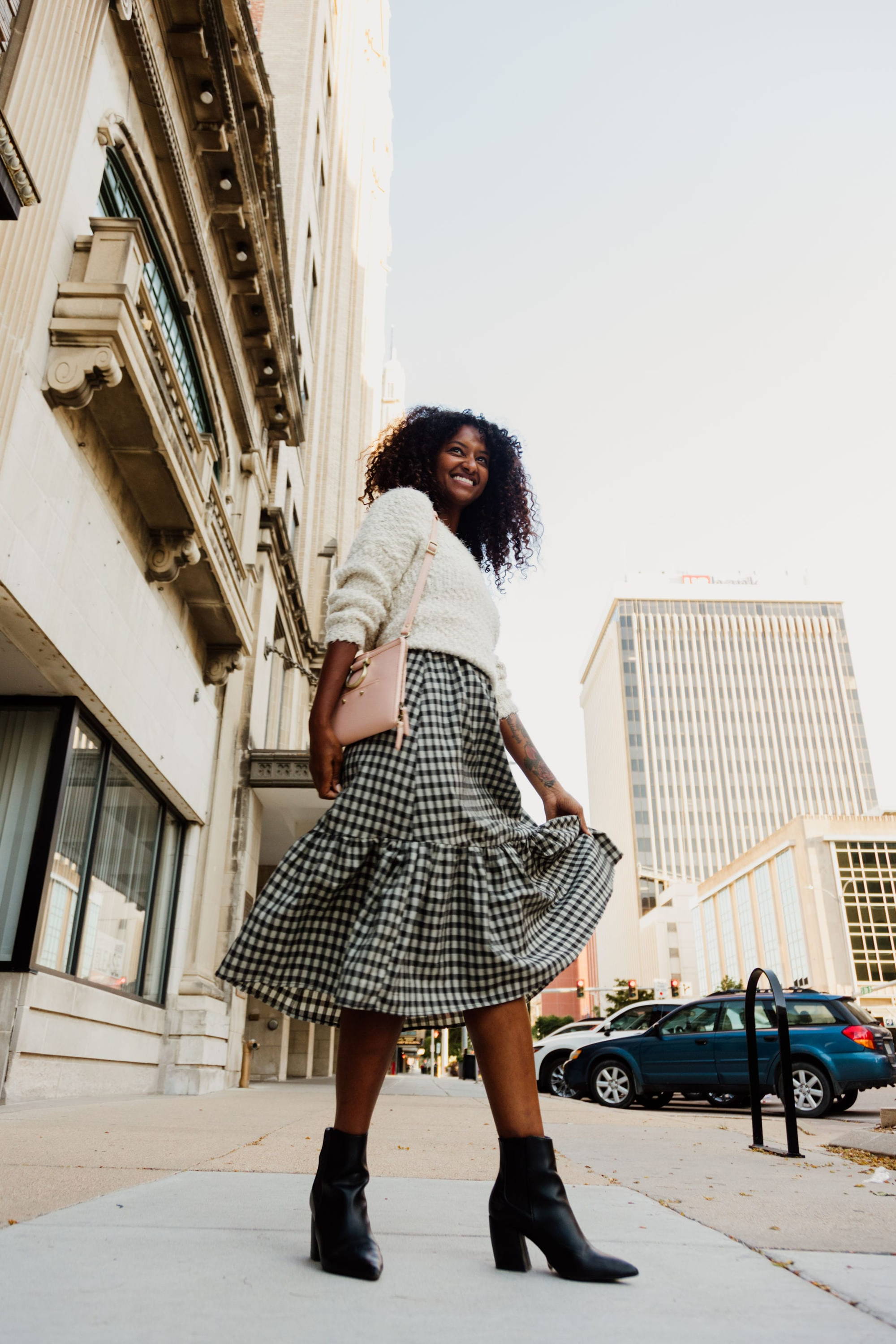 THE LUMINARIES BEHIND OUR FALL 2021 STYLES
THE LUMINARIES
BEHIND OUR
FALL 2021 STYLES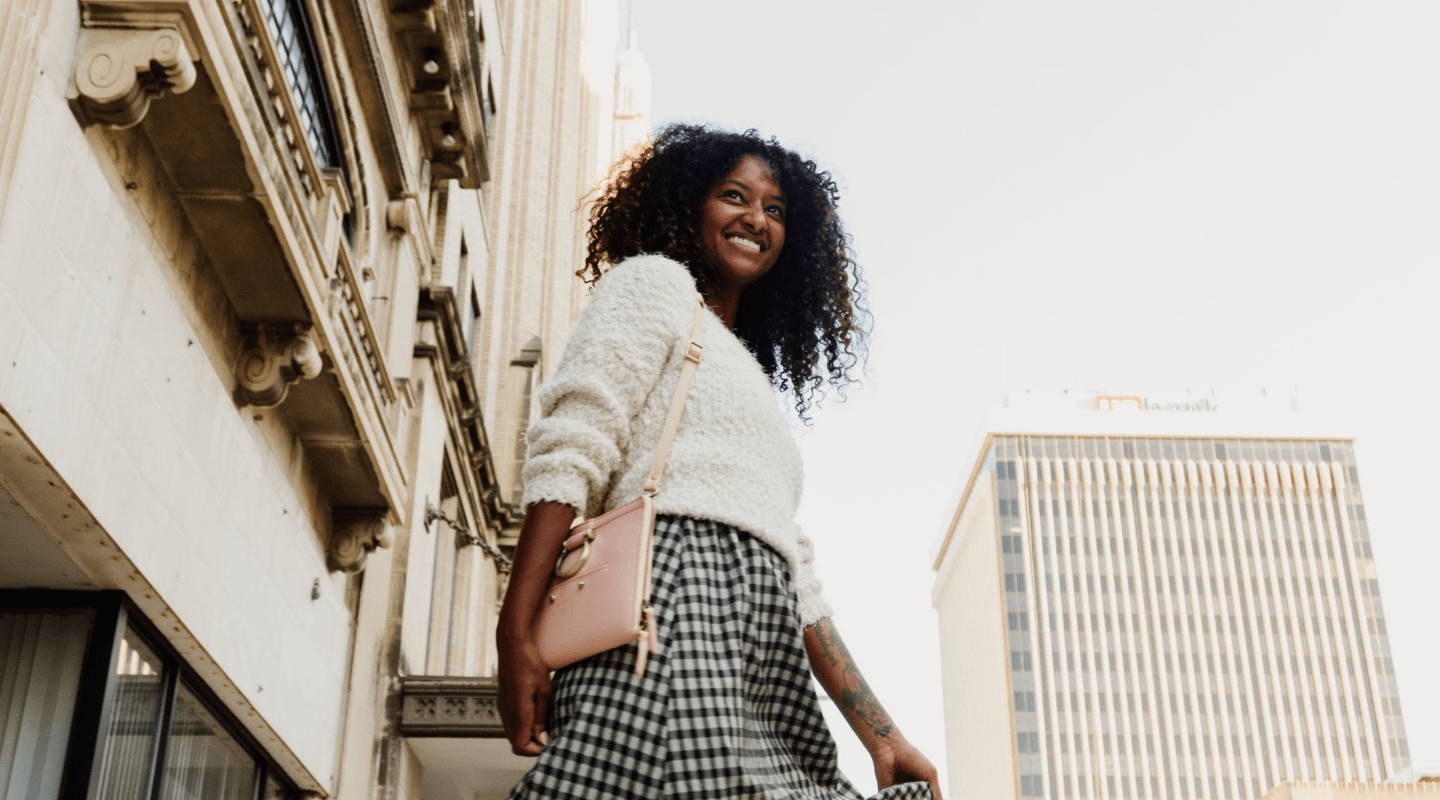 Luminary: a person who inspires or influences others, especially one prominent in a particular sphere.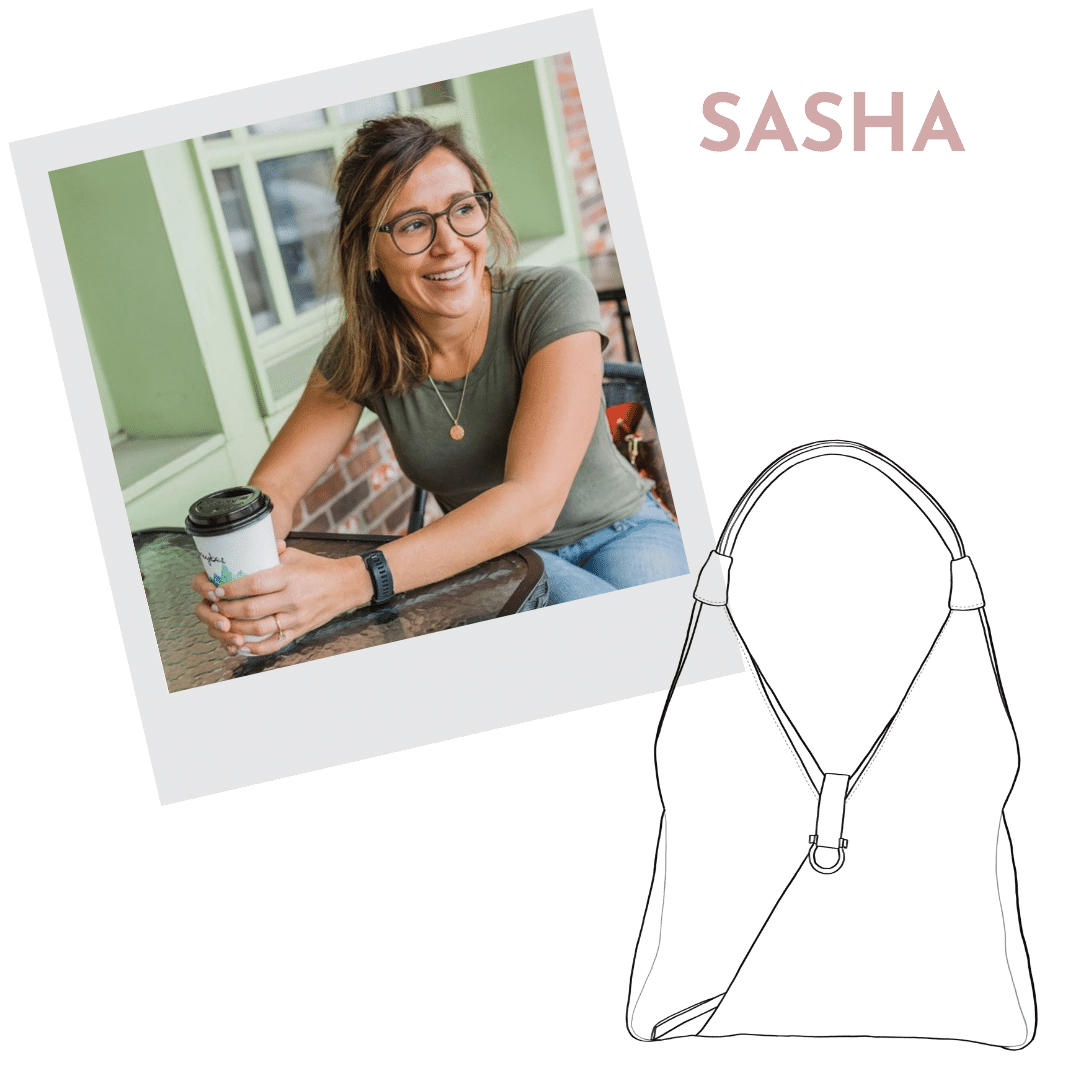 Fire, this woman is all fire in all that she does. She leads authentically, is full of passion, and is quick to create change. Sasha, the founder of Project Intentional, champions other women in a very bold, authentic, vocal, no BS way. She credits much of her success to her sobriety and we find her to be a beacon of resilience and perseverance. She focuses her energy into anything to make this world a better place and at the peak of this is championing other women. Sasha has an incredible way of channeling her own personal journey into one that meets women where they are, cultivating a space for women by women. She speaks her truth and authentically shows up for others to do the same.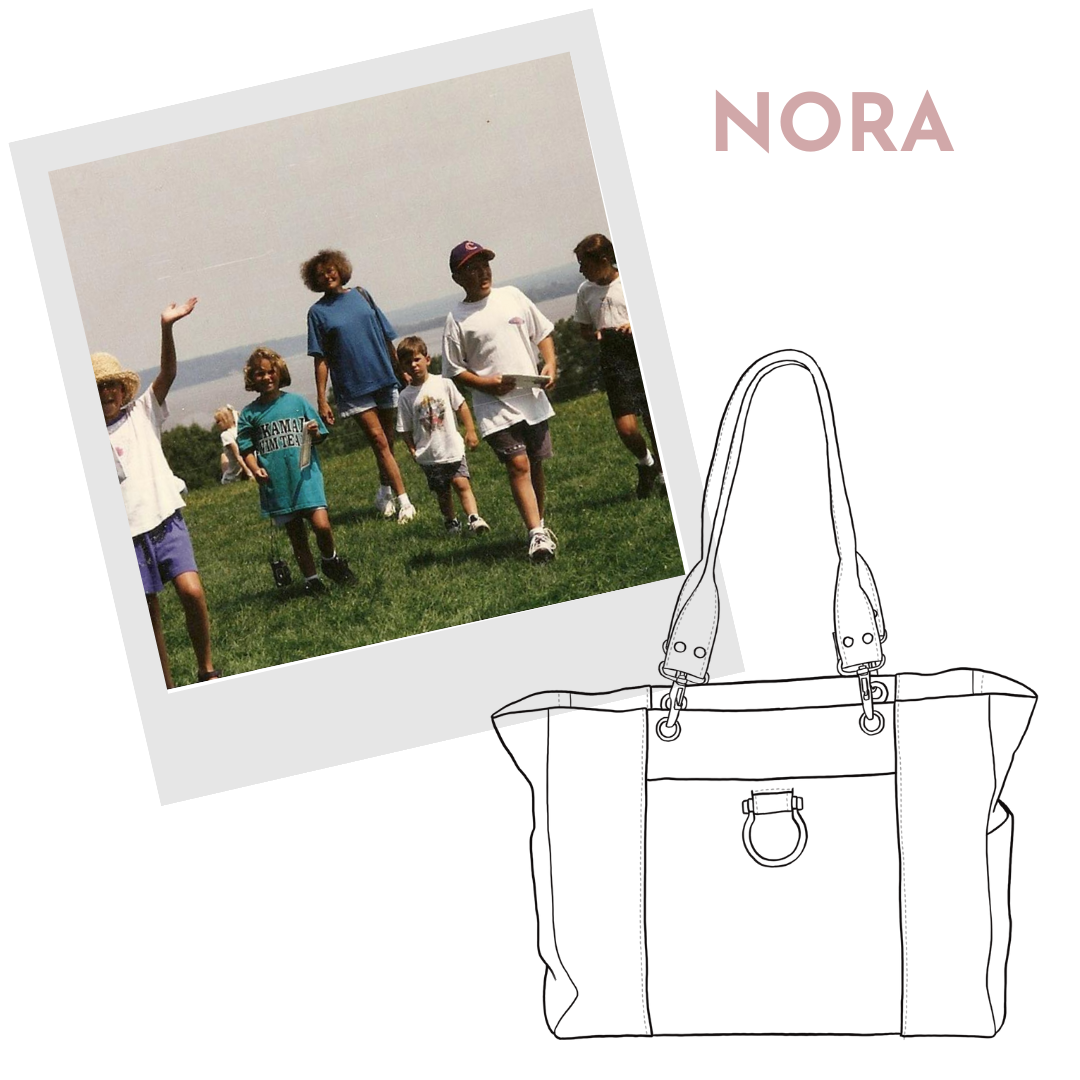 Our Nora tote bag is named after the mother of one our customers through our Name That Bag program from the fall of 2017. As described by her daughter Margo, Nora has a heart of gold, a career of service, a spirit of adventure, and a steadfast belief in the power of empathy, qualities that mirror the philosophy of sapahn. Nora grew up riding horses on a farm in Nebraska, went to law school, raised five kids, and decided to get her first passport at the age of 60 to go visit her daughter in Mozambique in the Peace Corps. Margo tries to live by Nora's abiding belief that you just have to put yourself in someone else's shoes to start to understand one another—and that's something we at sapahn can truly get behind.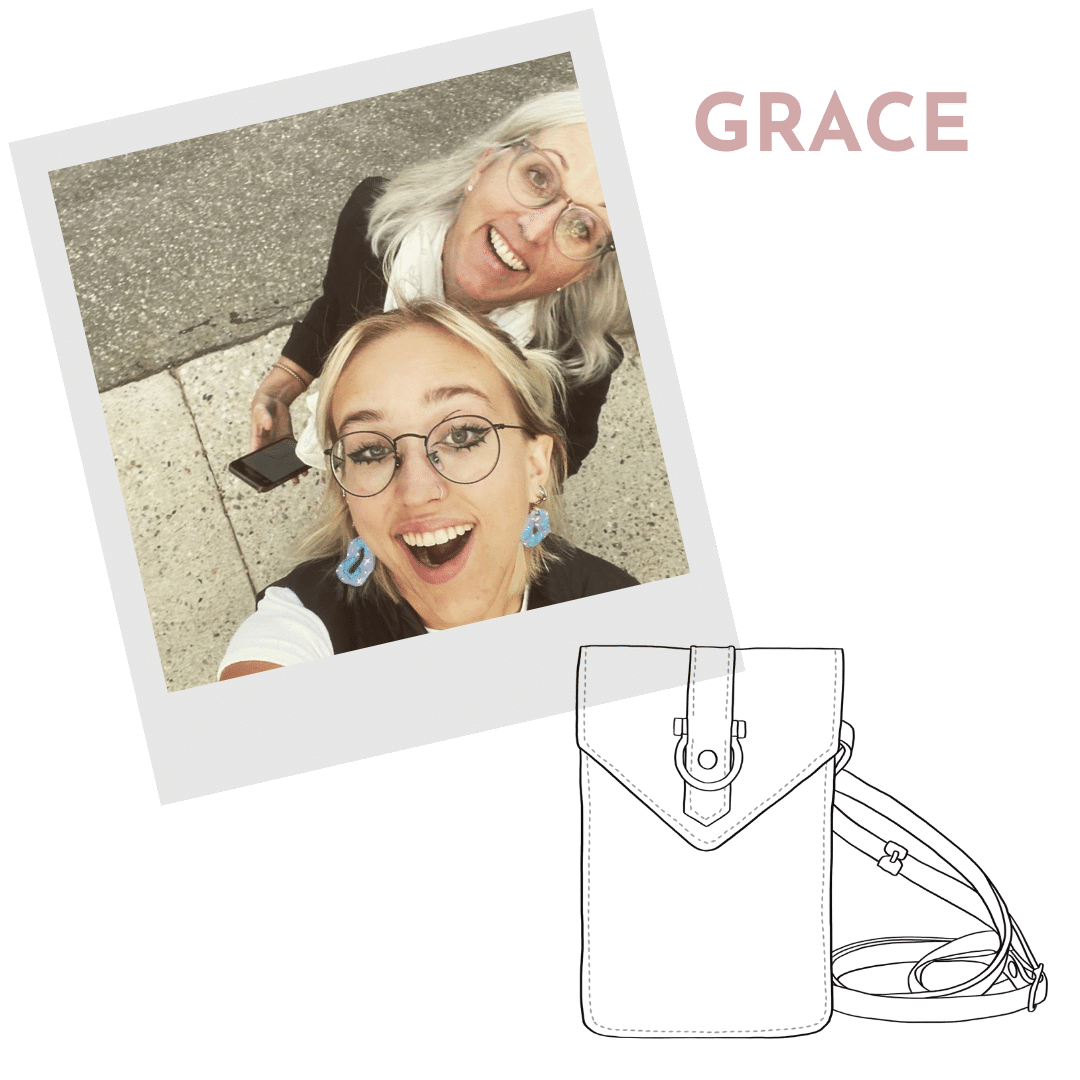 Our Grace Mini was named after our first employee (and dear friend) Ann's daughter. When we first created this bag new protocols had just been put into place for the size of bag to go into stadiums and concerts. The power of this bag matches its namesake—she might be small in stature but she makes up for that in strength and perseverance. She can hold and carry more than you would expect just like this crossbody. Since this bag's inception, she has made her way through her teen years, currently knocking on the door of her 20's and college bound. We have added a little more room to this bag with this collection, similar to her ability to have room in her heart for others.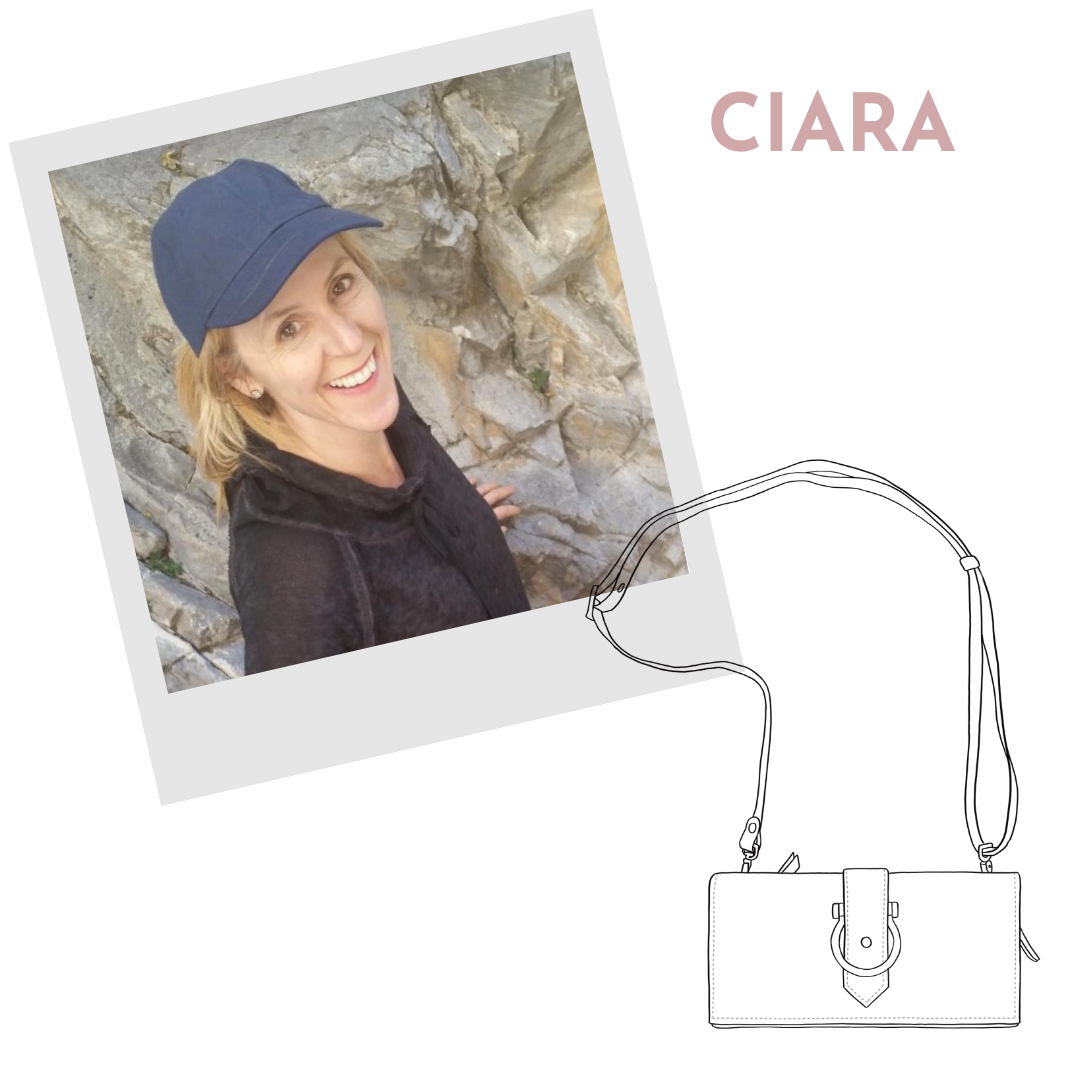 Named after our founder + designer Brooke's Buddha buddy, Ciara has traveled the world and decided it's her mission to leave a positive impact on the planet. She has a deep love for humanity, environmental preservation and is a brilliant documentarian and co-founder of Green Our Planet, which teaches students to love and care for our planet through comprehensive STEM school garden and hydroponics programs throughout the United States. She's full of compassion, love, and kindness. Brooke and Ciara met in Bangkok in 2008 during and a week later completed a 10 Vipasana silence mediation retreat together in Koh Pha Ngan and they have been friends ever since.