THE NAMESAKES
BEHIND
OUR
SPRING 2022
STYLES
THE LUMINARIES
BEHIND OUR
FALL 2021 STYLES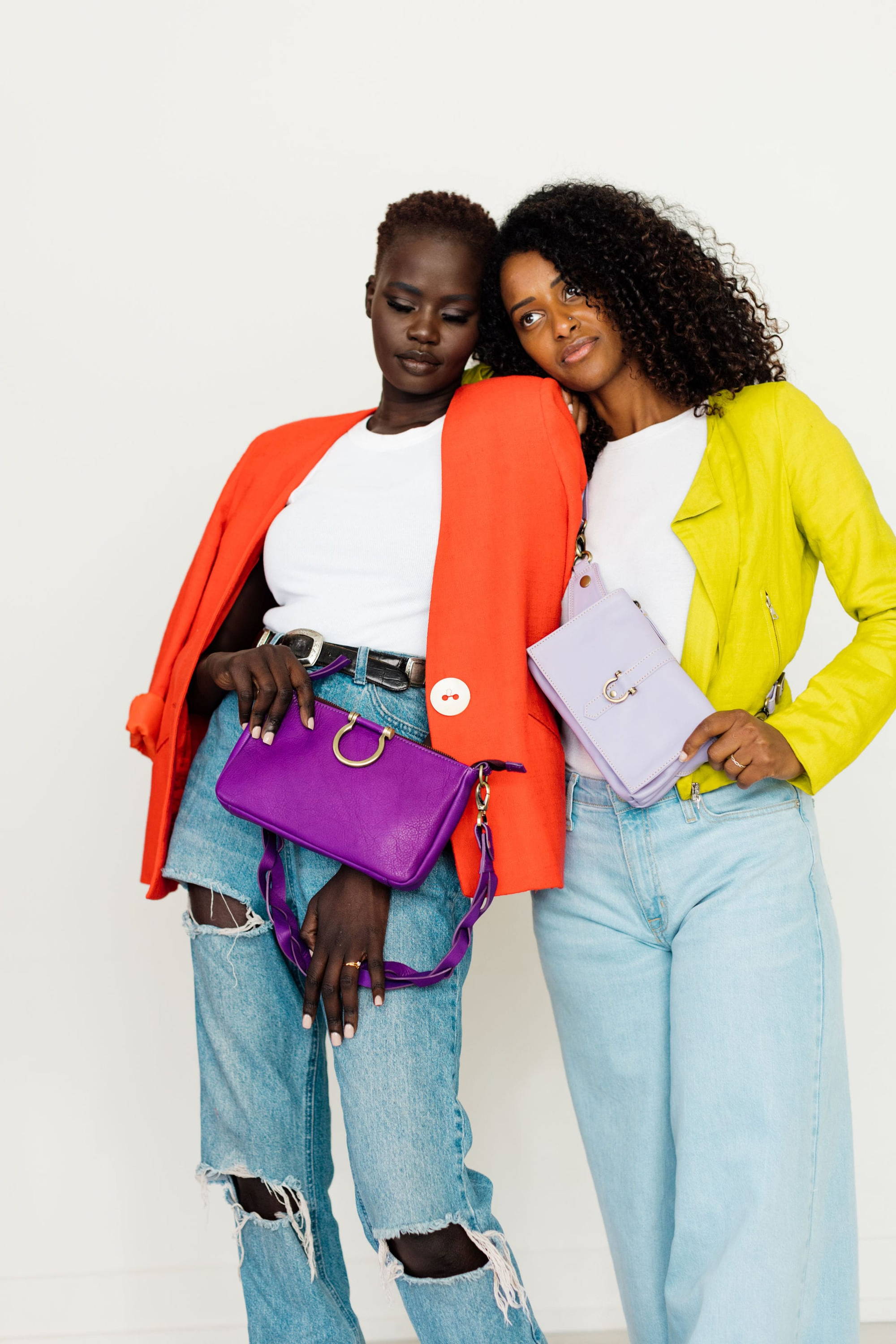 THE LUMINARIES BEHIND OUR FALL 2021 STYLES

THE NAMESAKES BEHIND OUR
SPRING 2022 STYLES
"Humans are kaleidoscopes. Not simply for the inner beauty that can be found, but for the fact that everyone is complicated inside, a mixture of all colors and thoughts and ideas." - Unknown
Our new Iris Woven Shoulder Strap embodies the spirit of a woman who brings her vivacious personality to life with her bold and eclectic fashion choices. An icon in her own right, Iris personifies originality, the entrepreneurial mindset and shining bright in your own skin. Iris' woven strap mimics the original inspiration this muse found as a young girl, experimenting with scraps of fabric.
Sapahn's Dolores Tote Bag carries the namesake of one of our heroes. Someone that reminds us to be an active participant in the causes we support, use our voices for the voiceless, and to ferociously fight for human rights, gender equality, safe working conditions, and representation. Our Dolores bag can carry it all, but the woman behind her name taught us that we must carry the fight together.
The newest accessory to our lineup, our Gilda Lipstick Case reminds us there is something so powerful about a smile, a laugh. The inspiration behind the name epitomizes a trailblazing woman, one who showed up to the boy's club and proved that women have a place in comedy. And one who's legacy has also fought for the early detection of and support for those diagnosed with ovarian cancer.