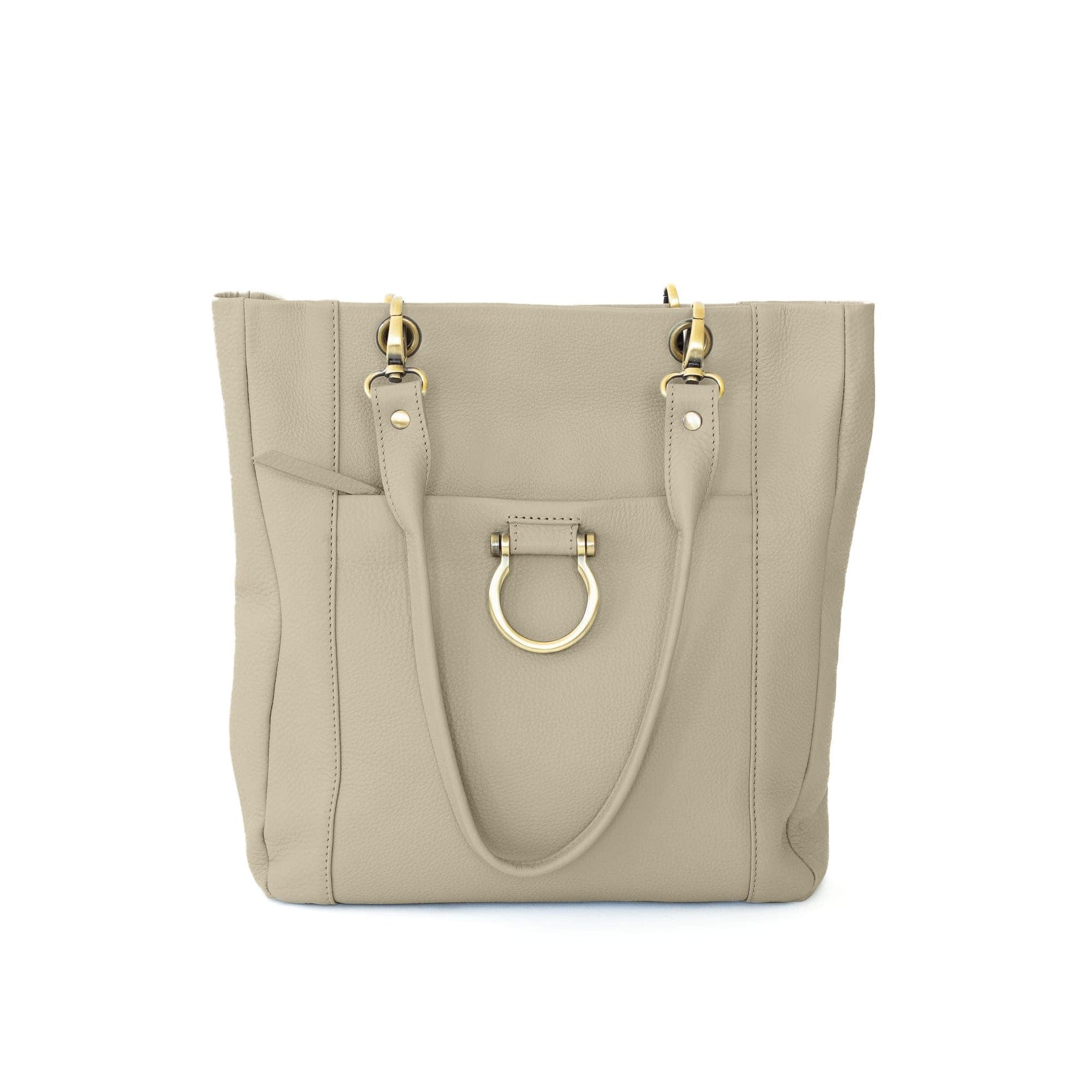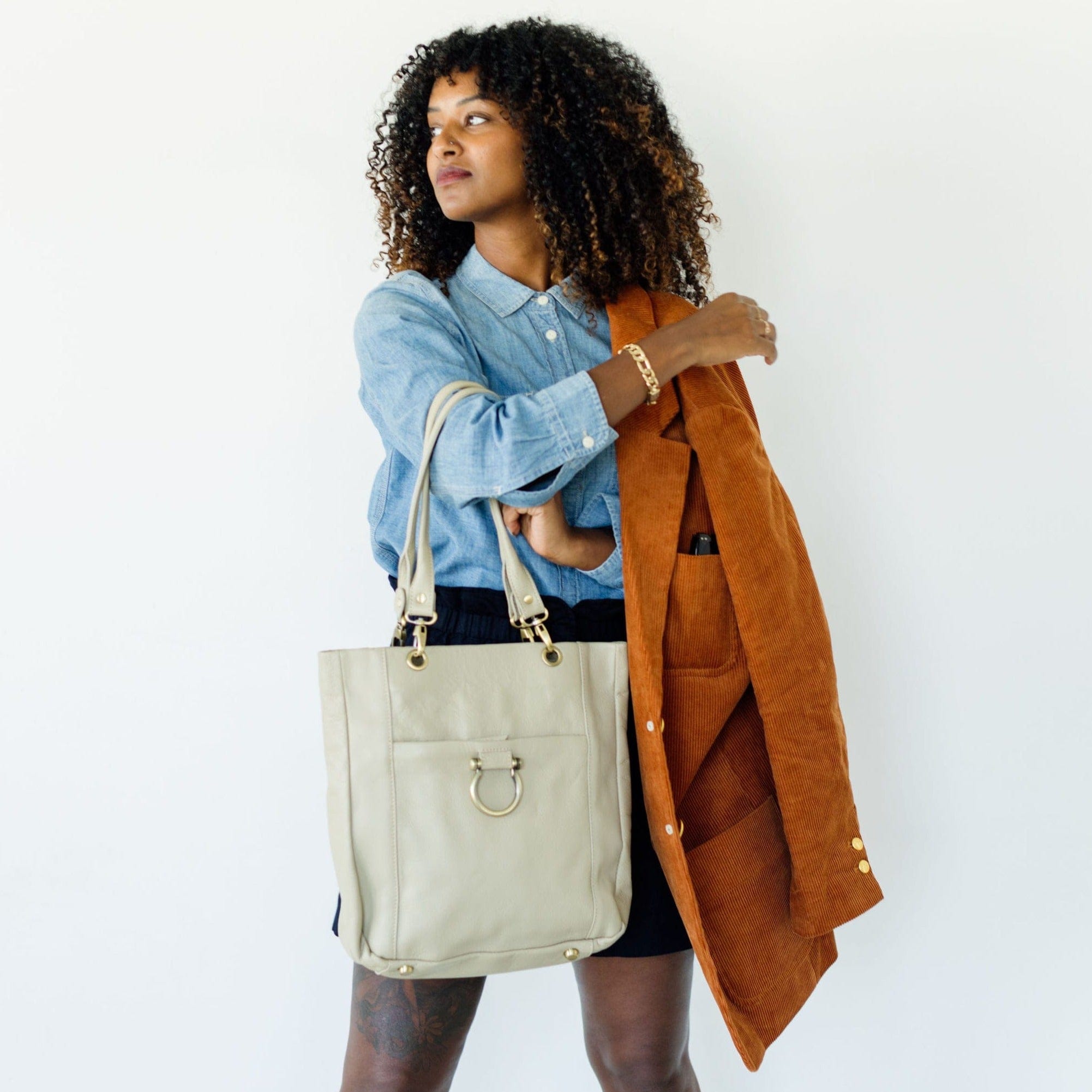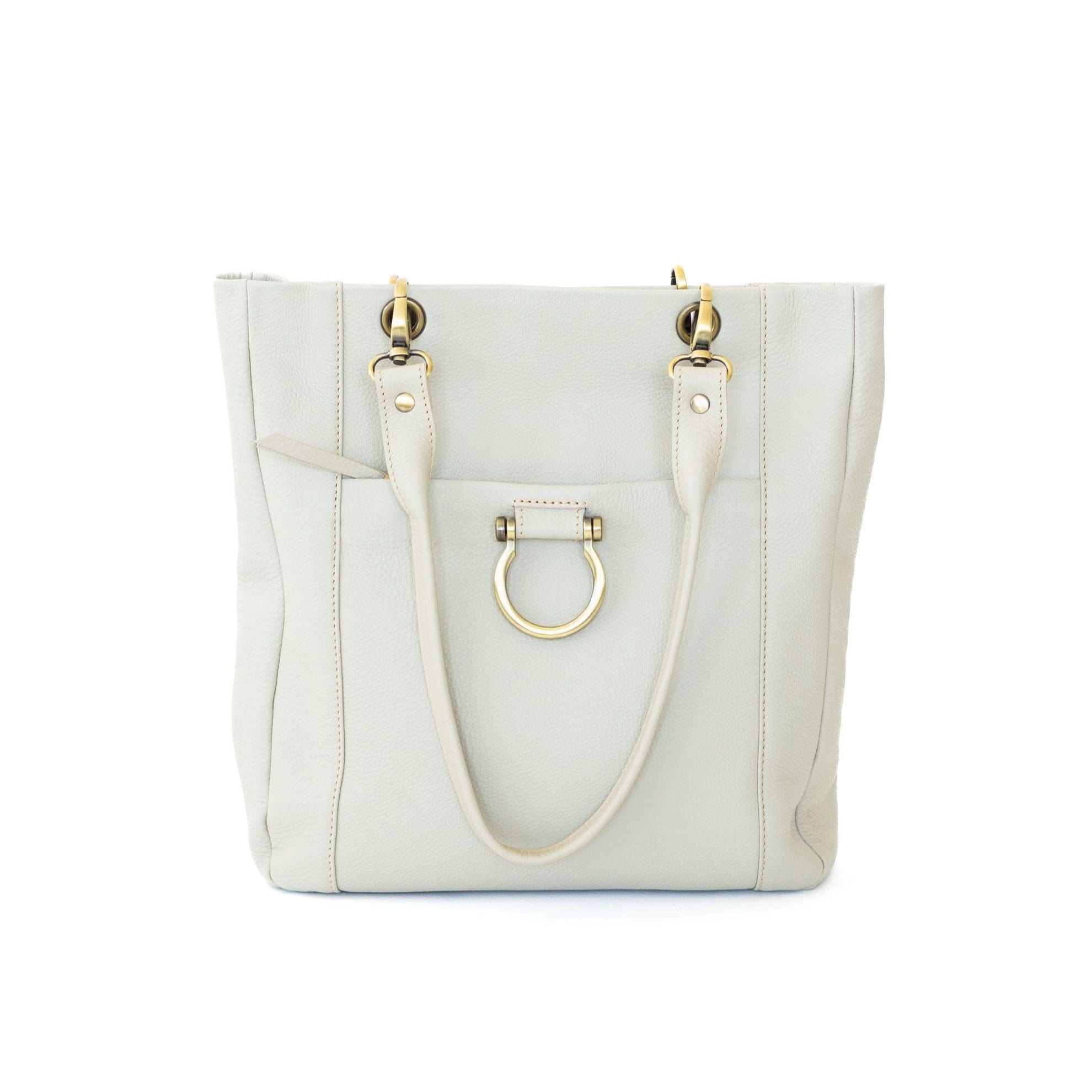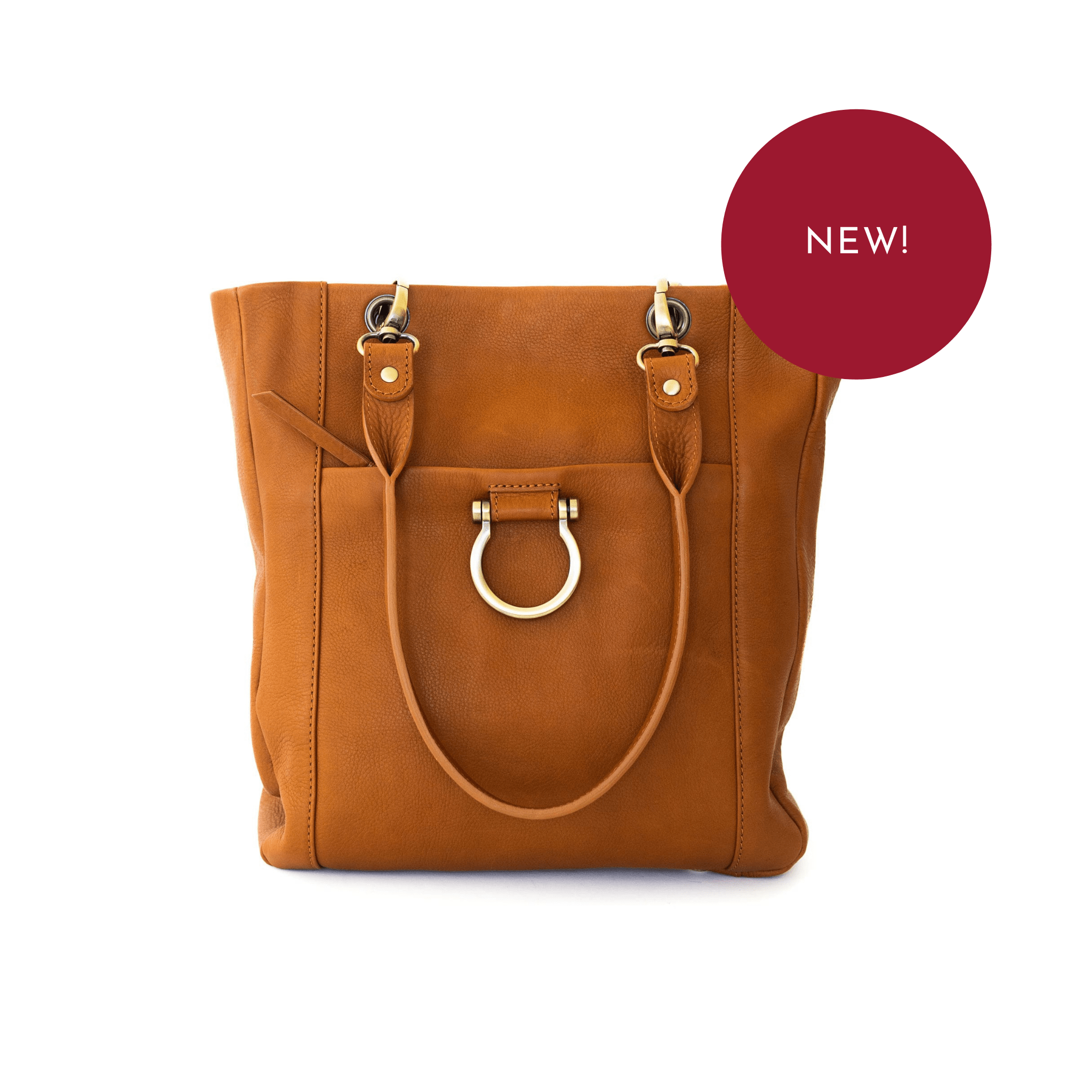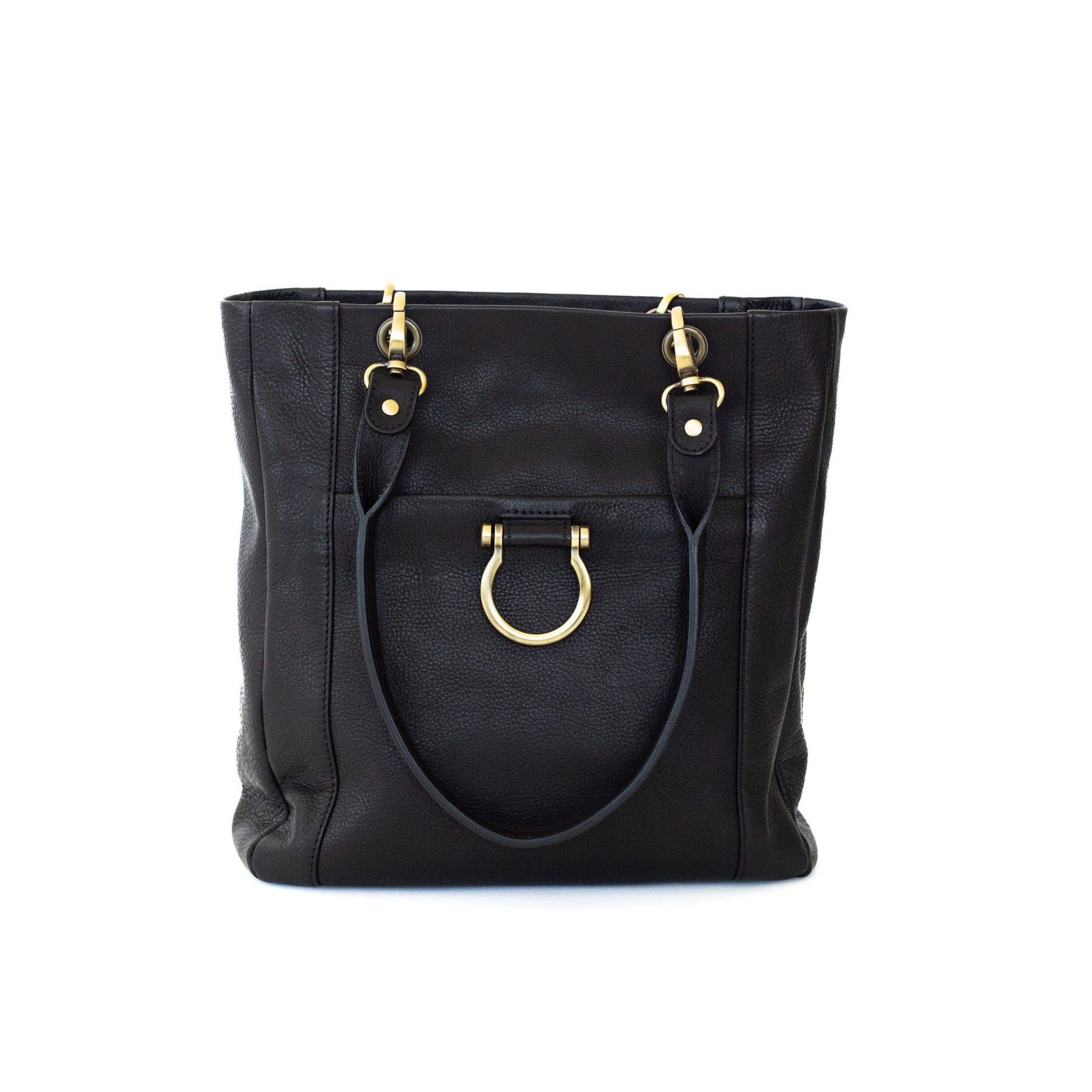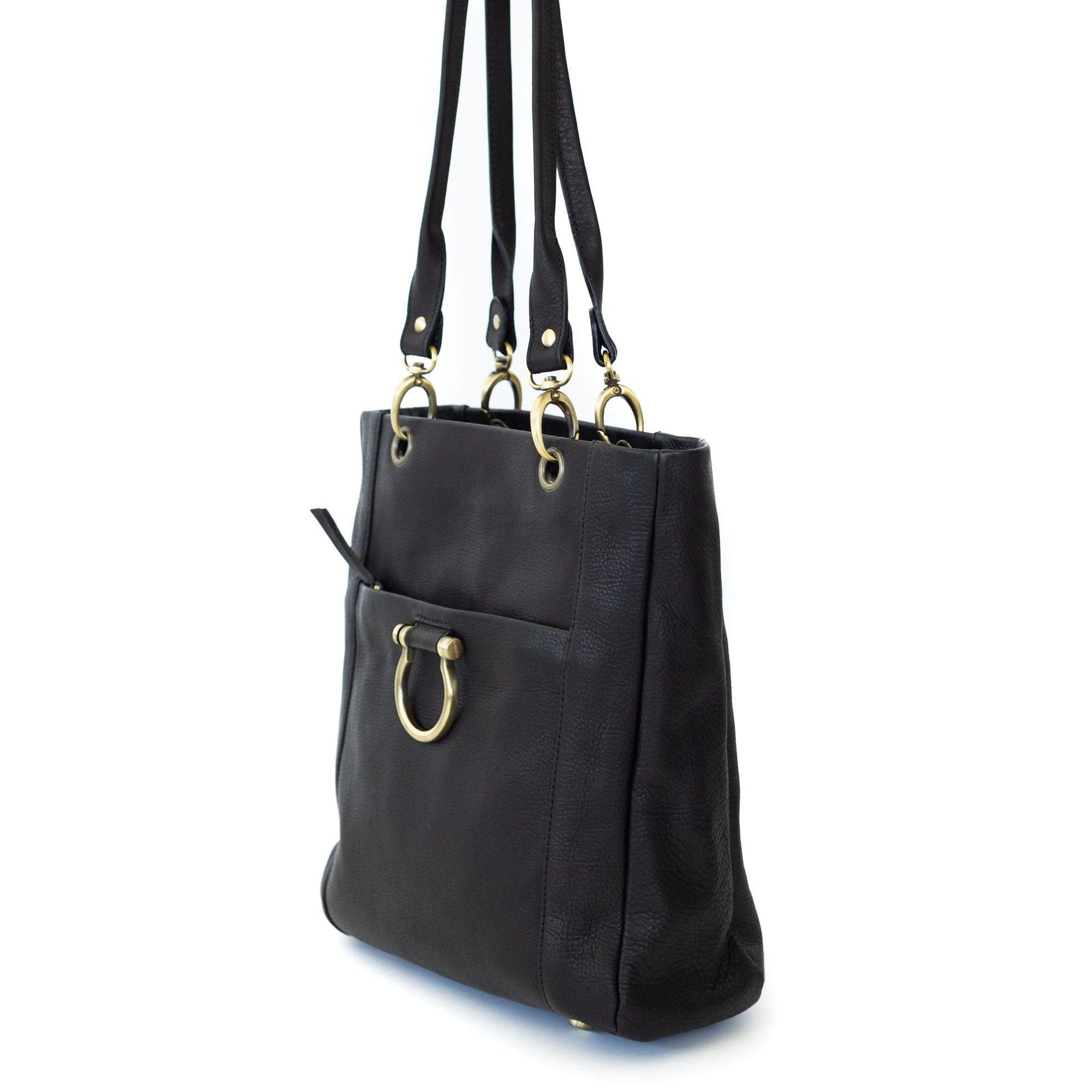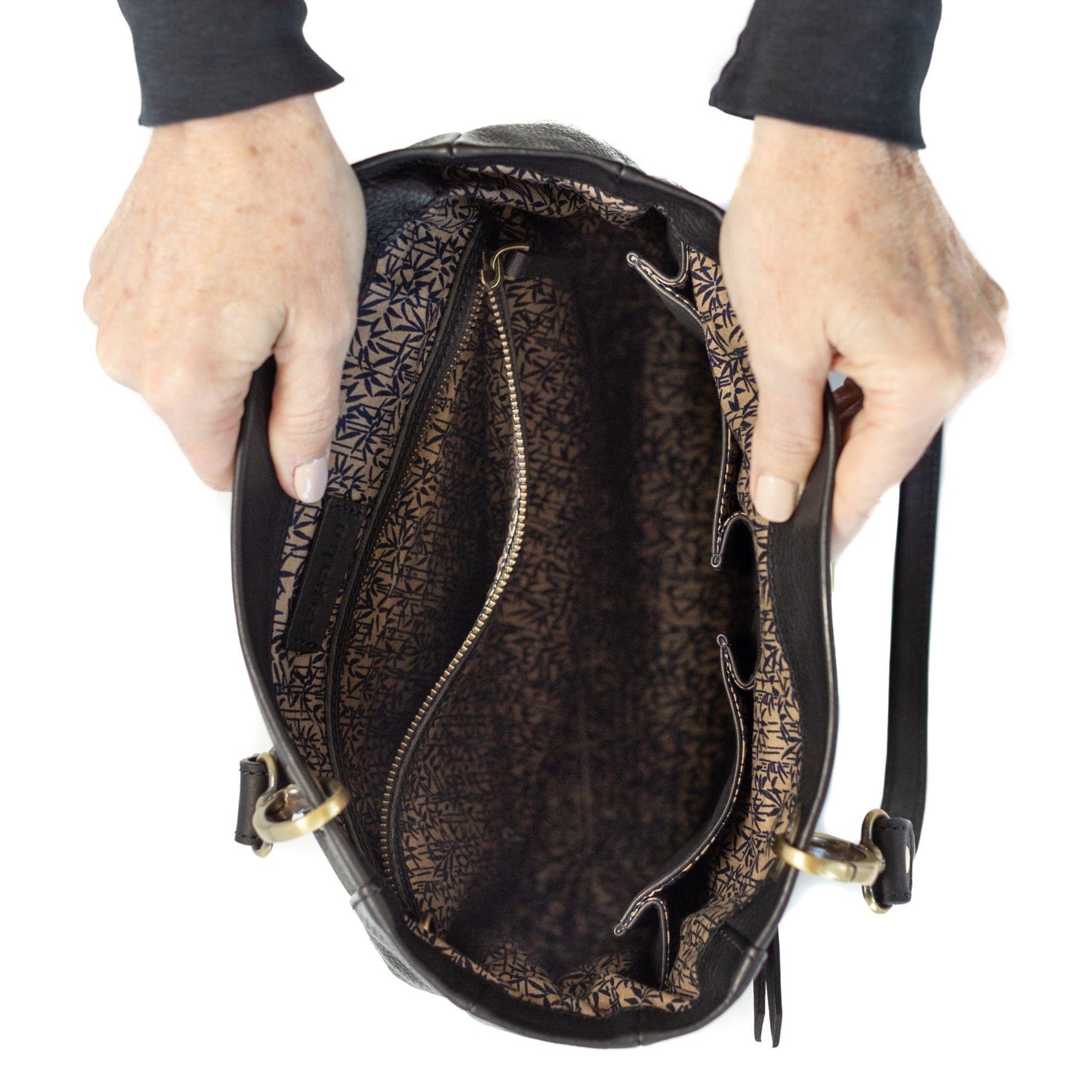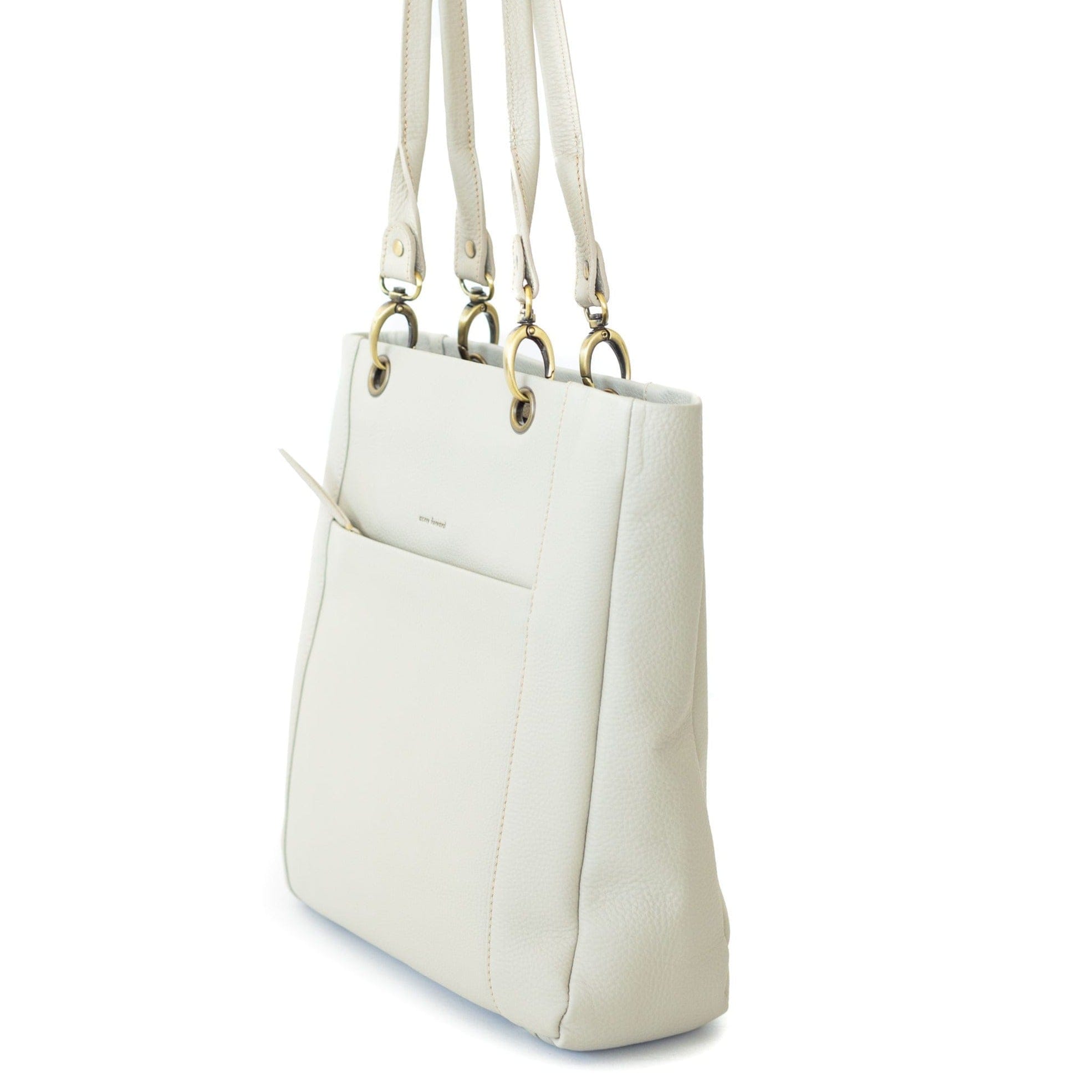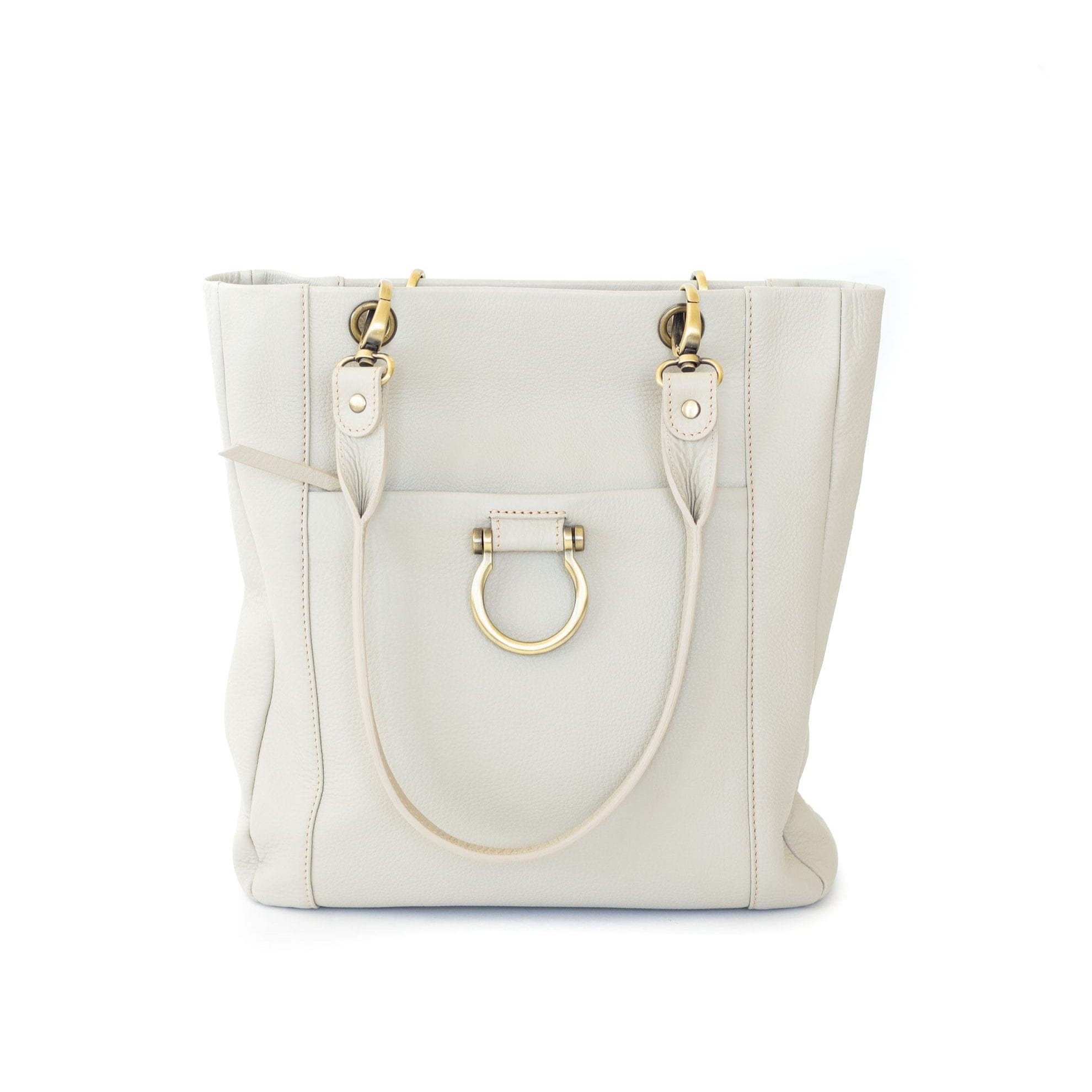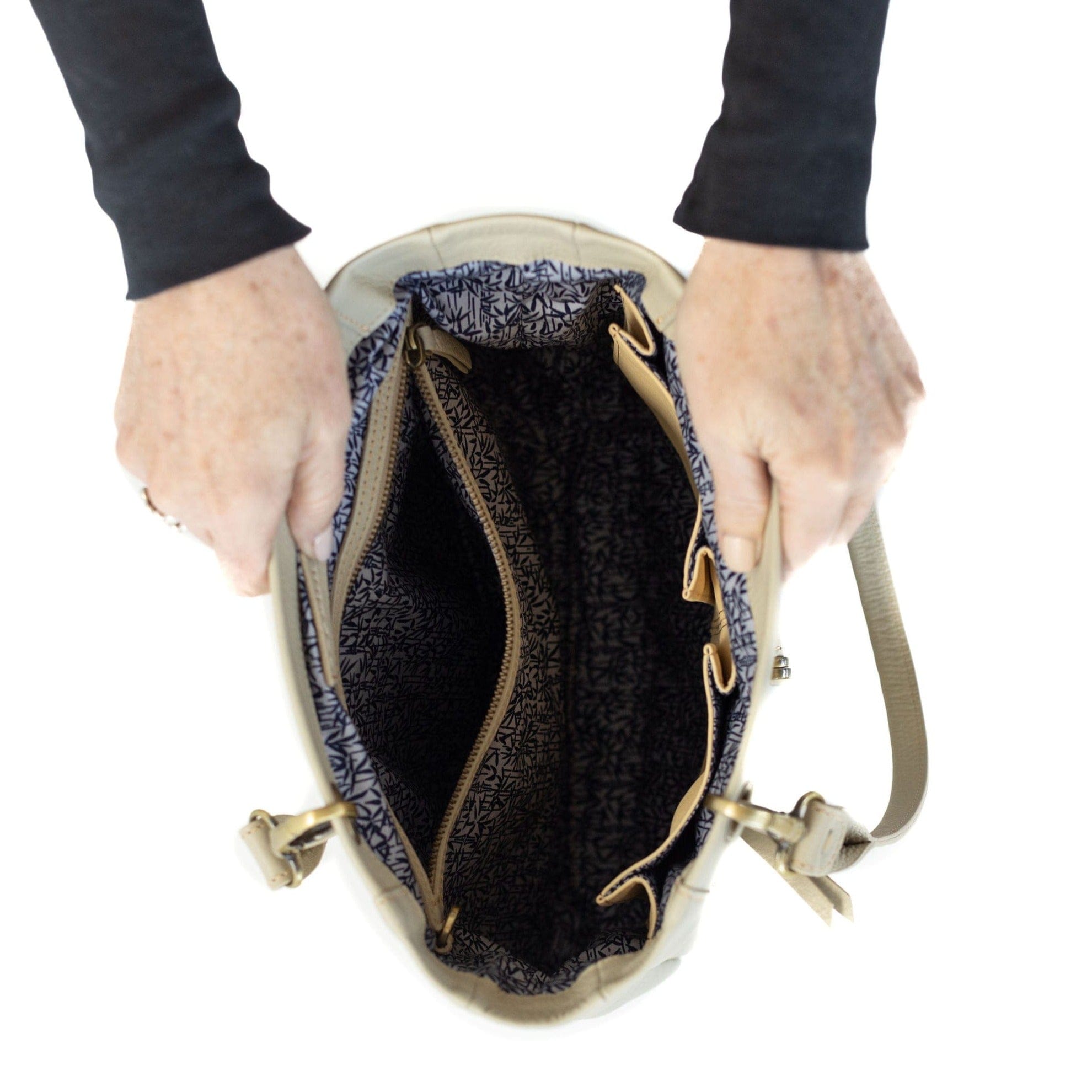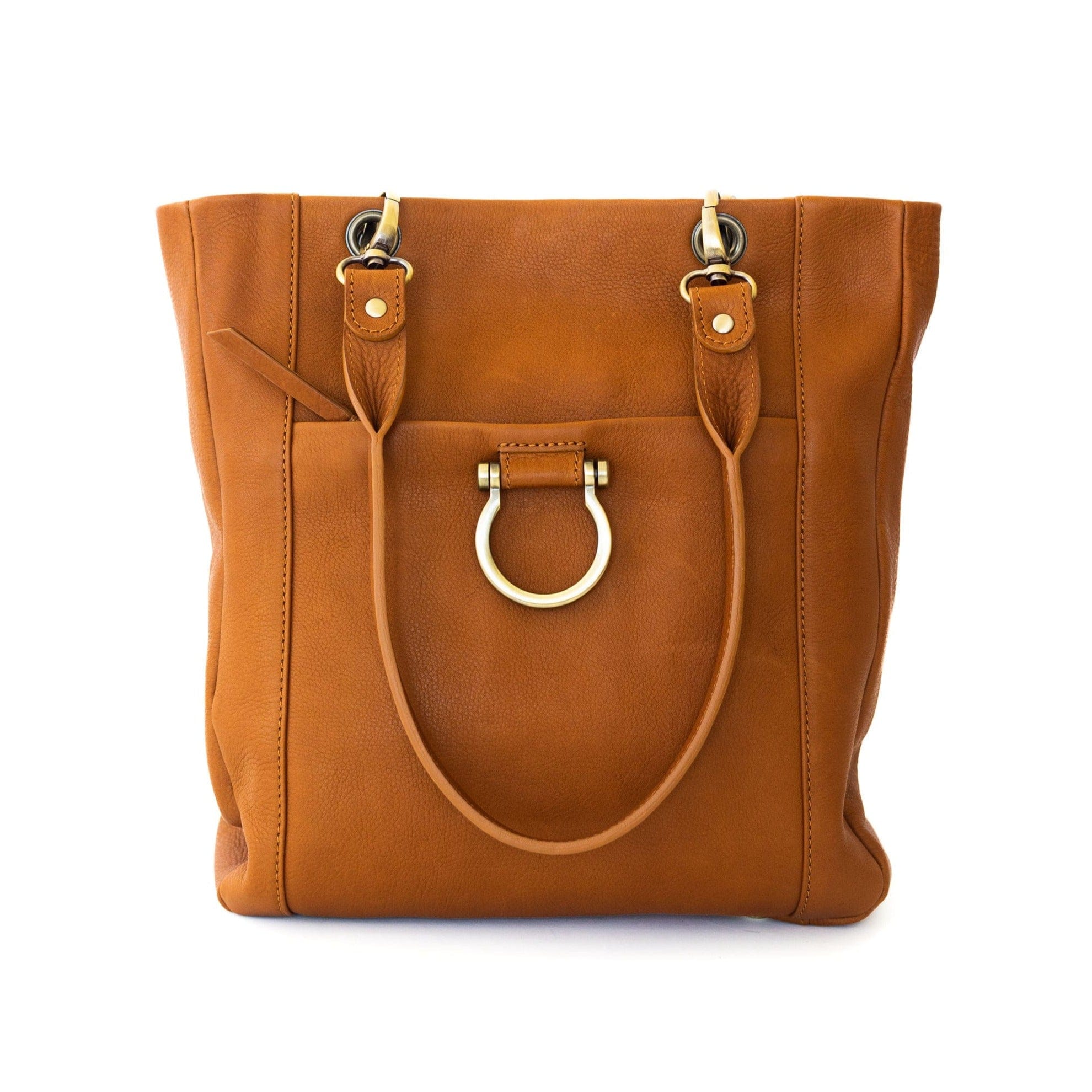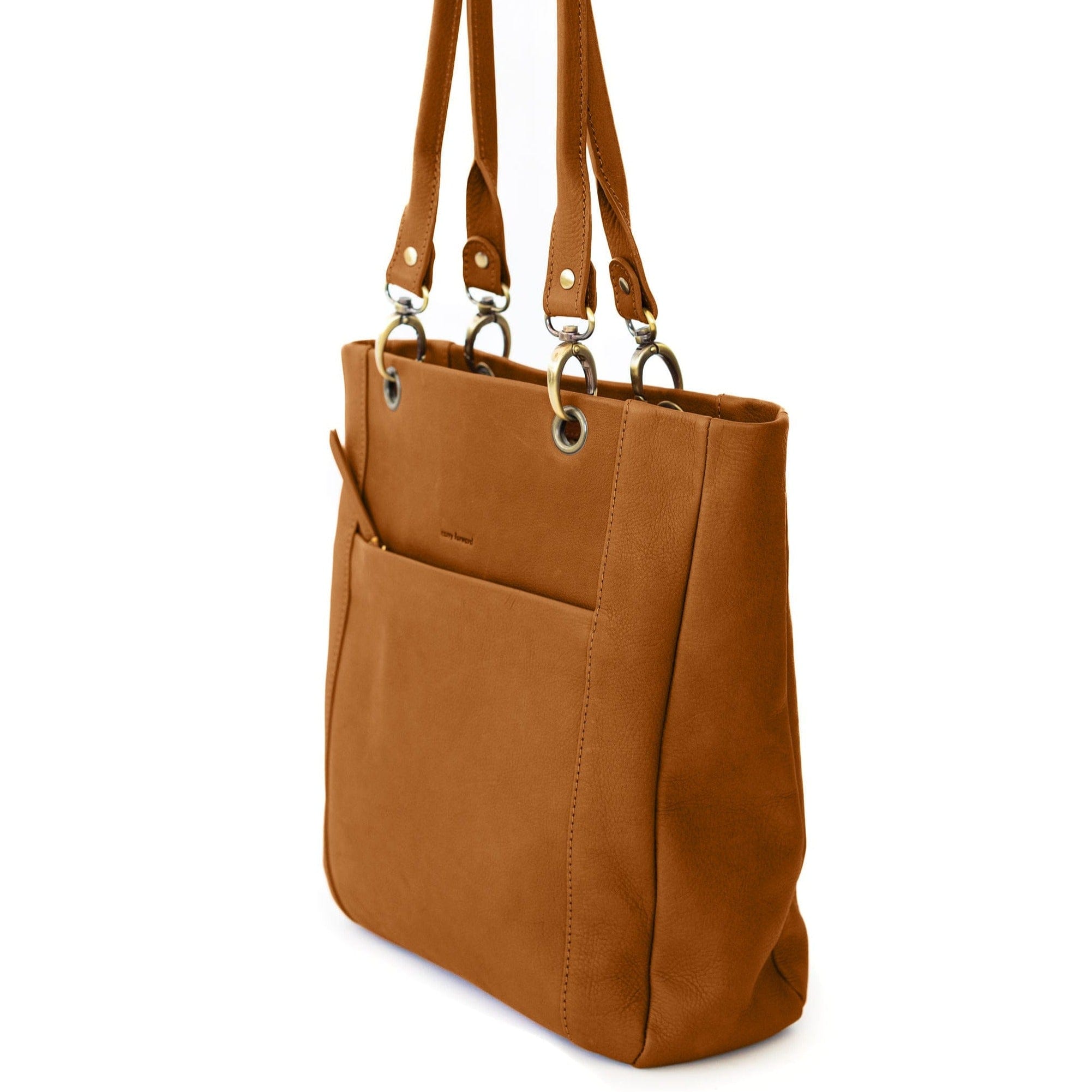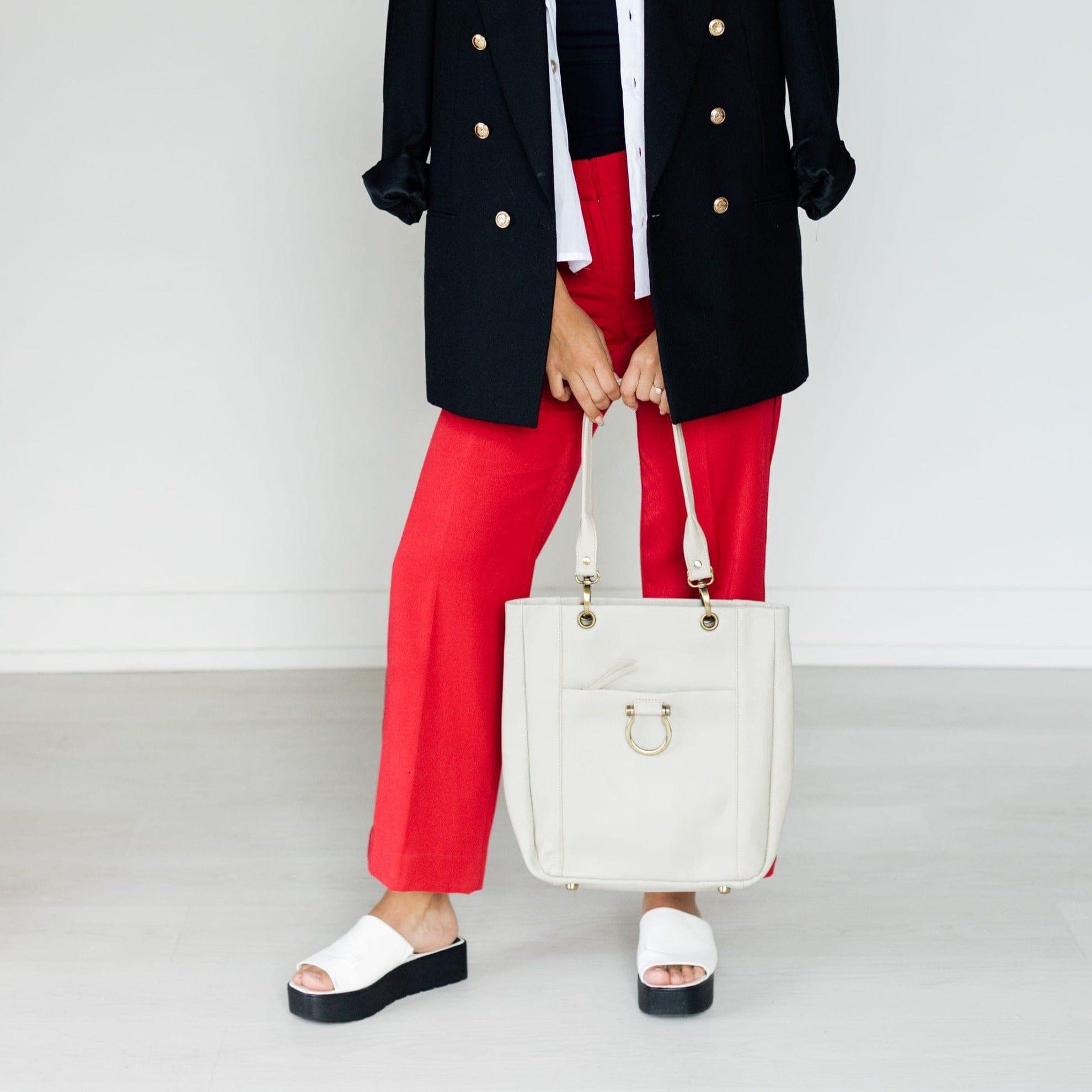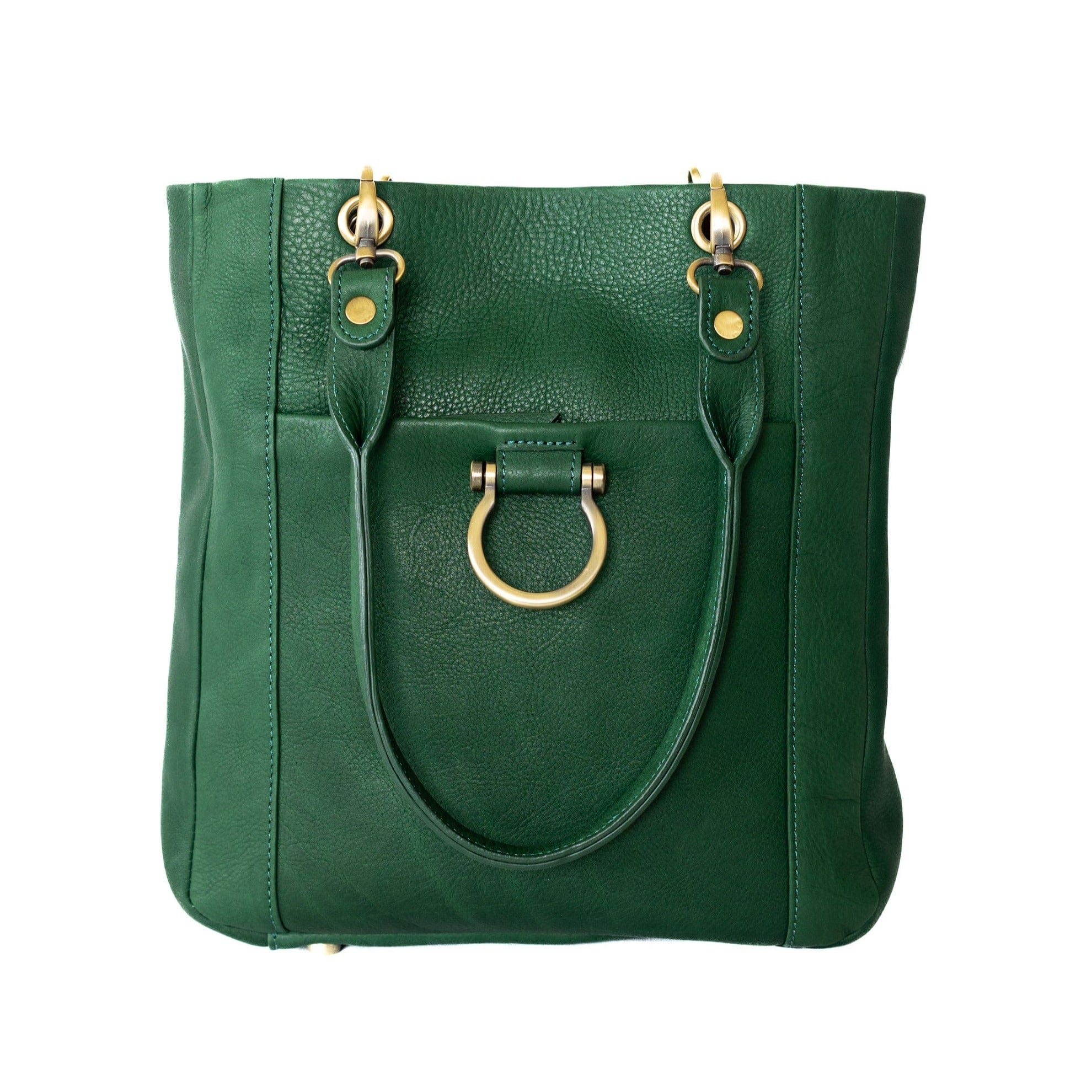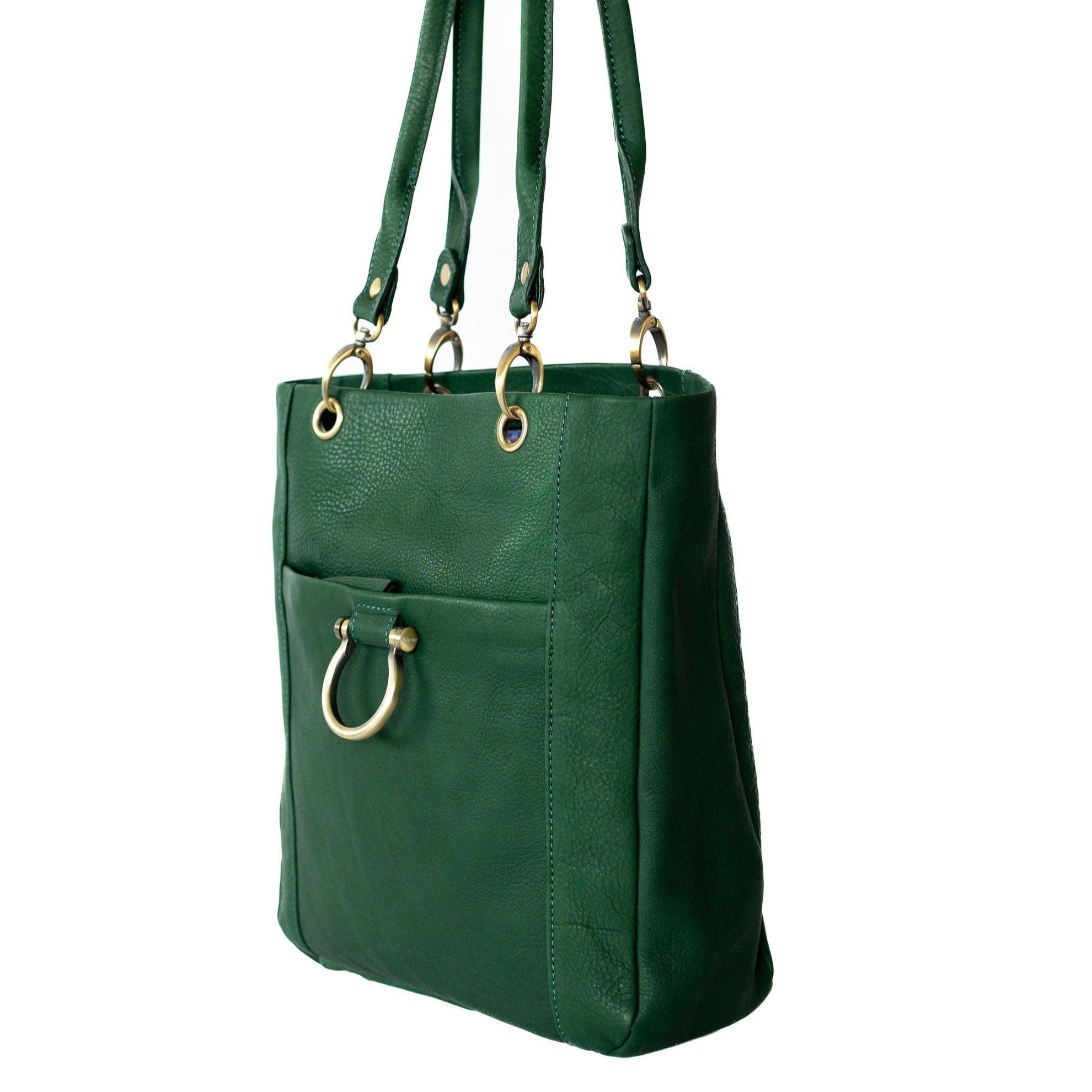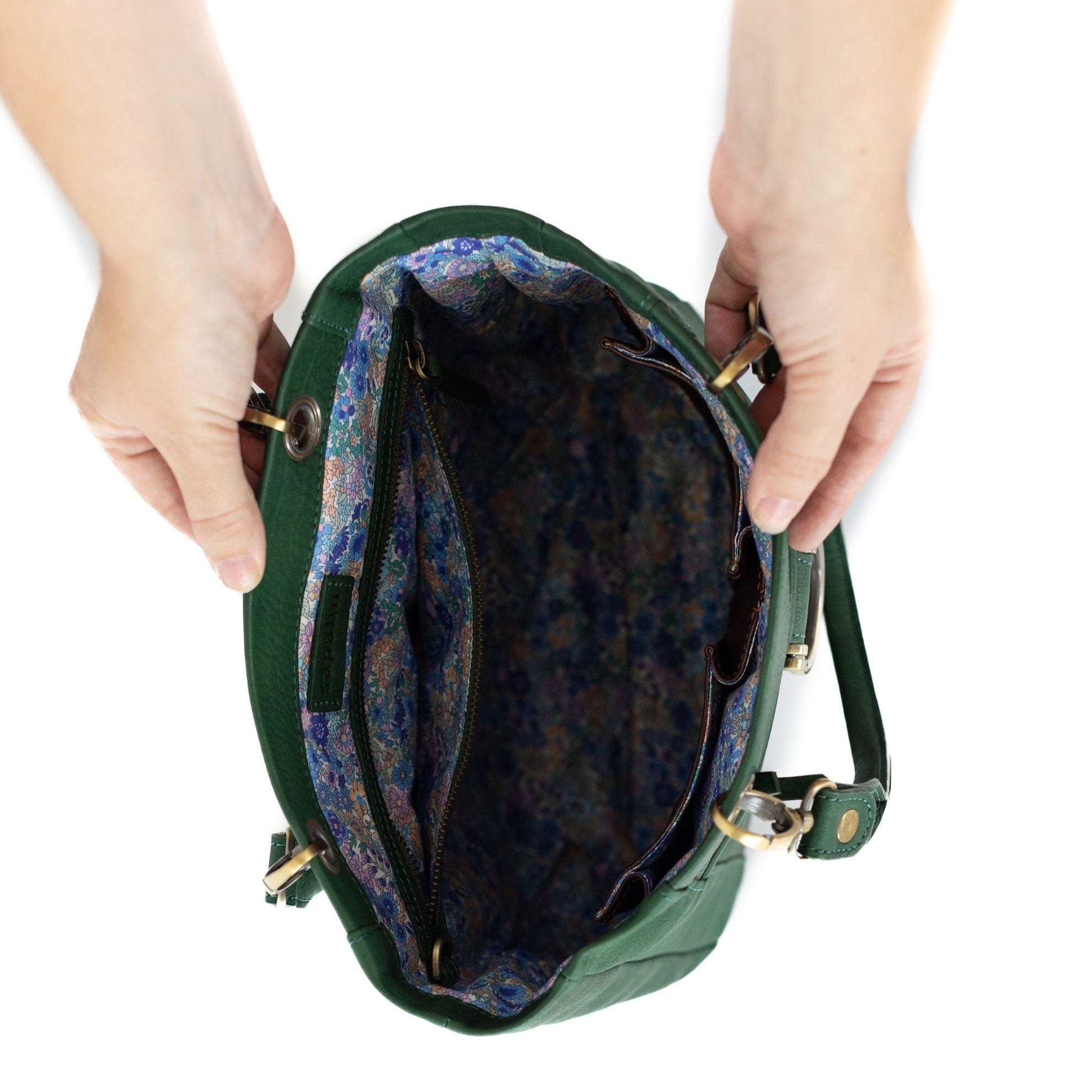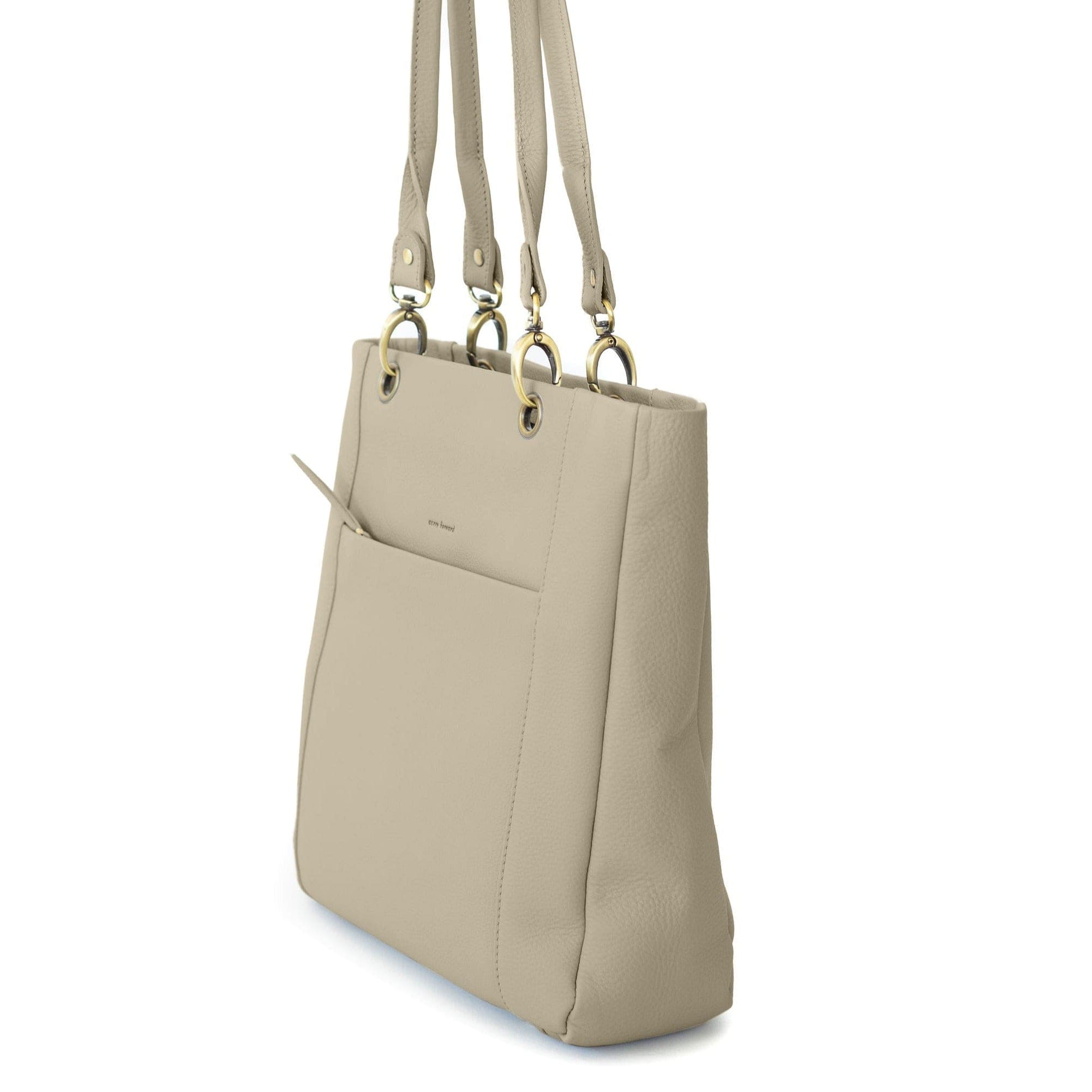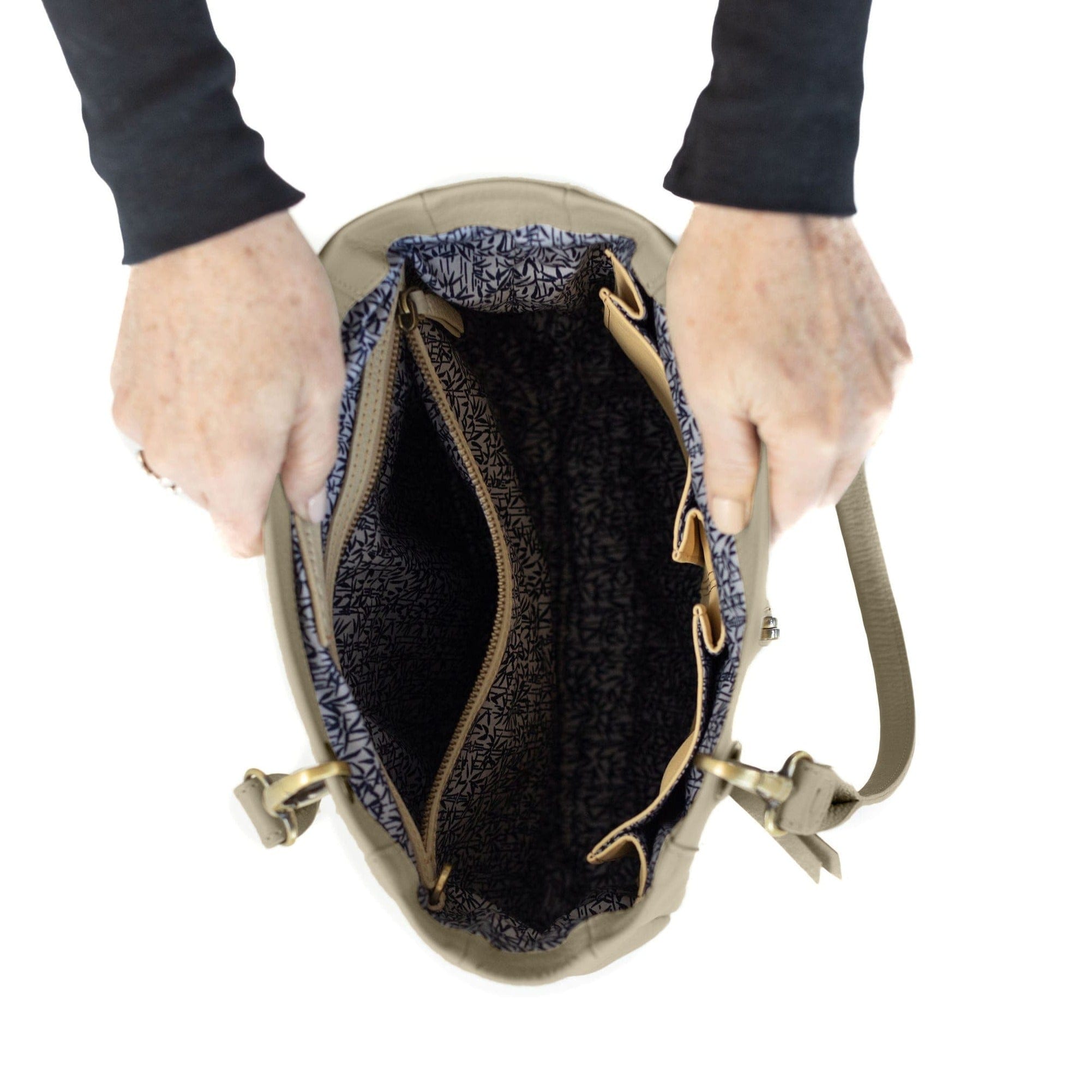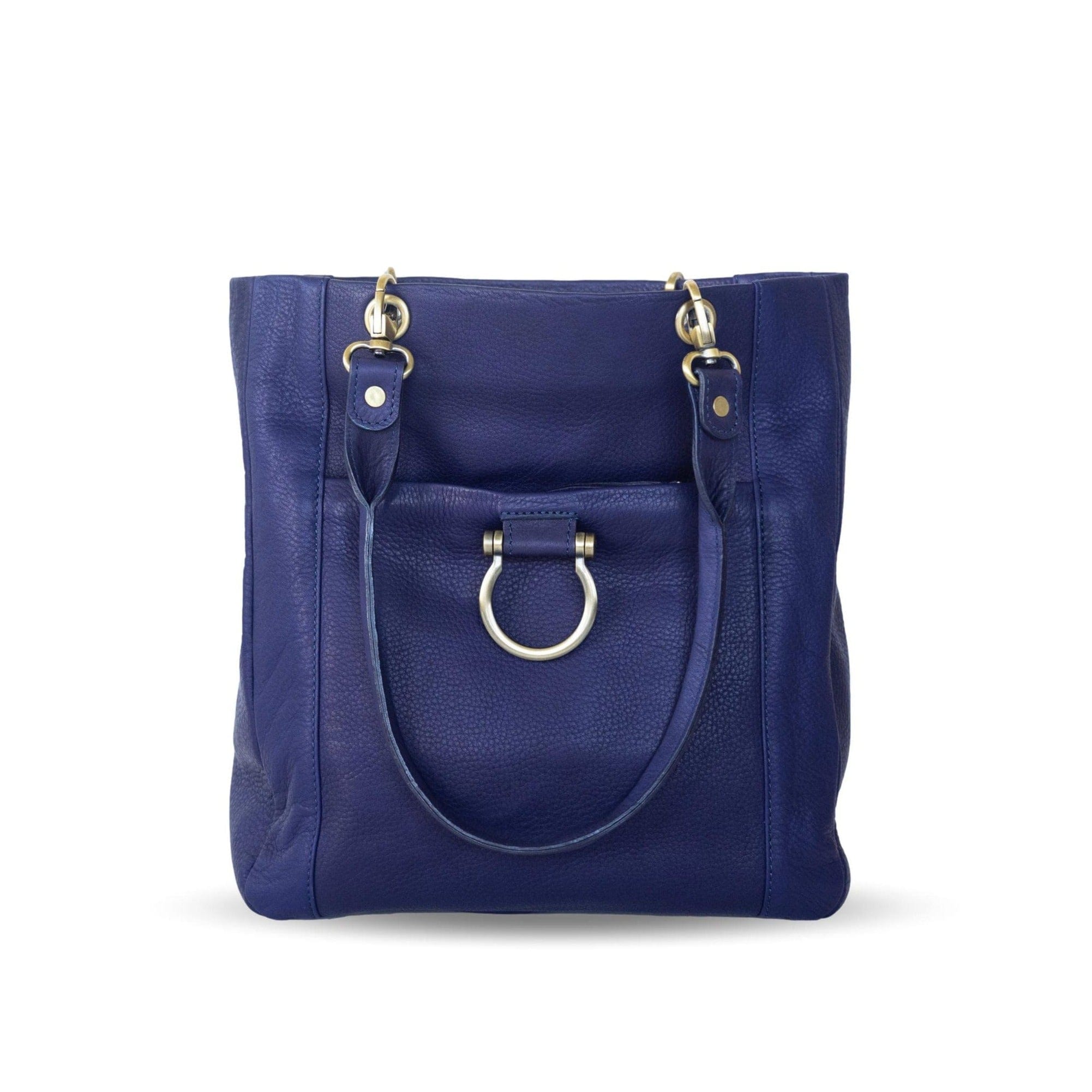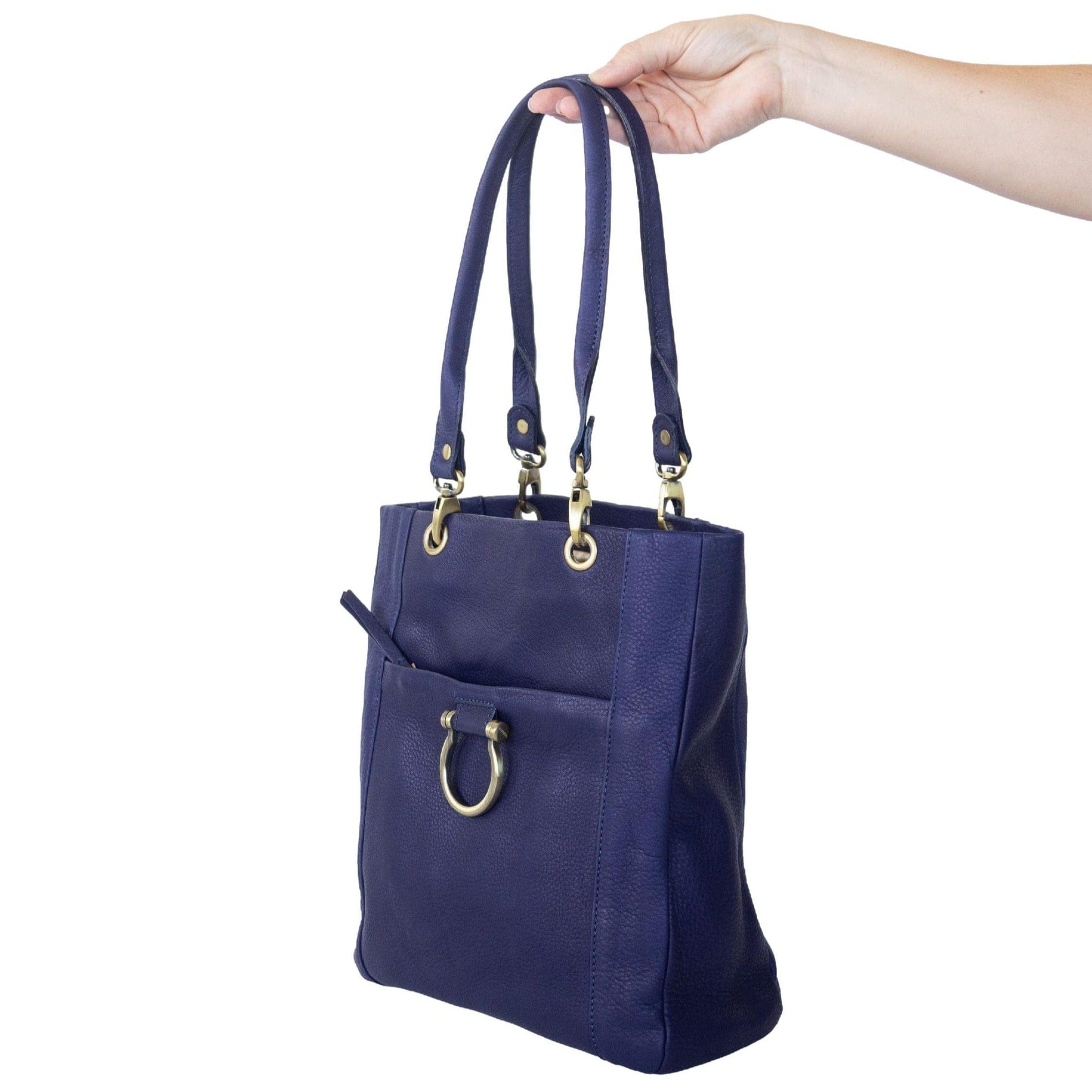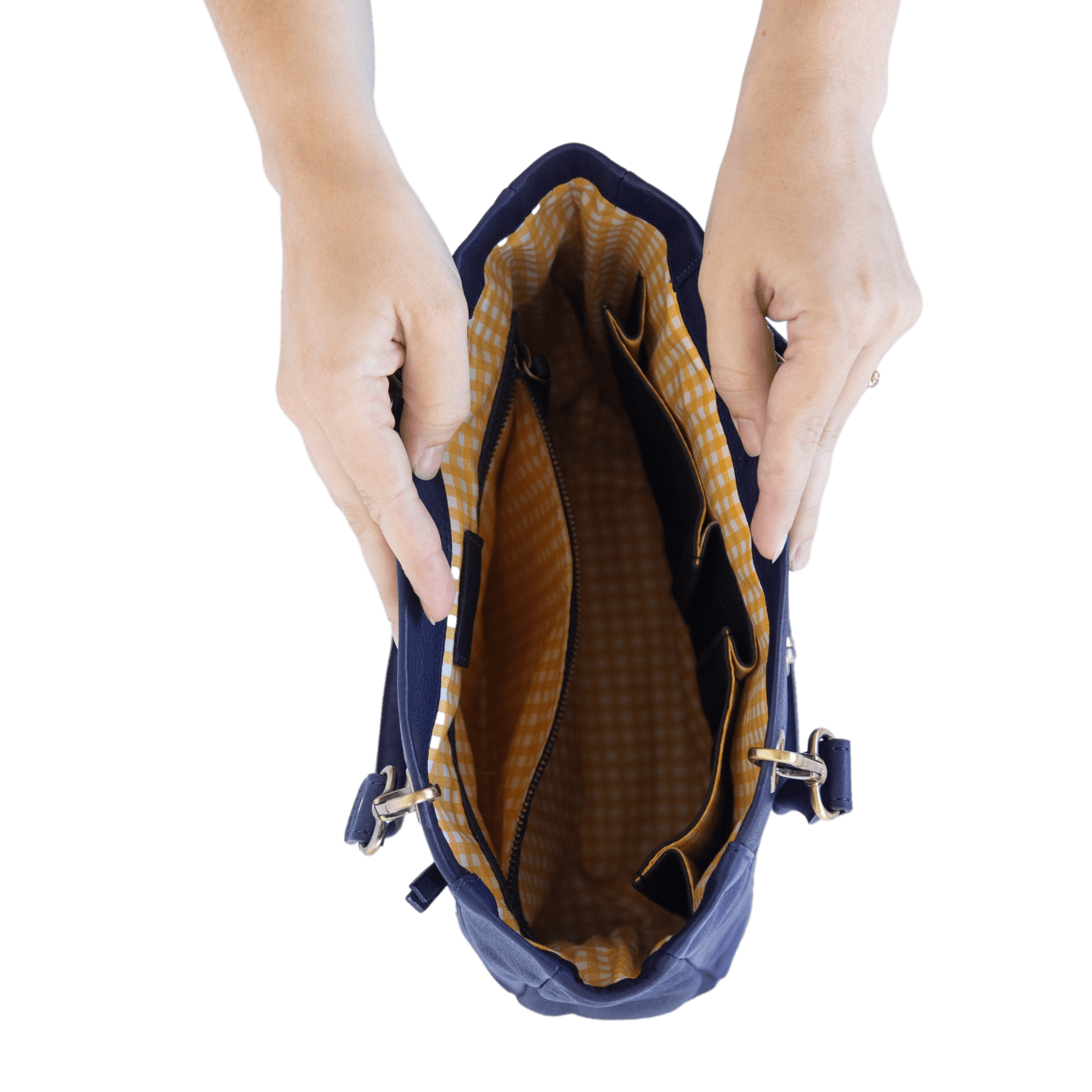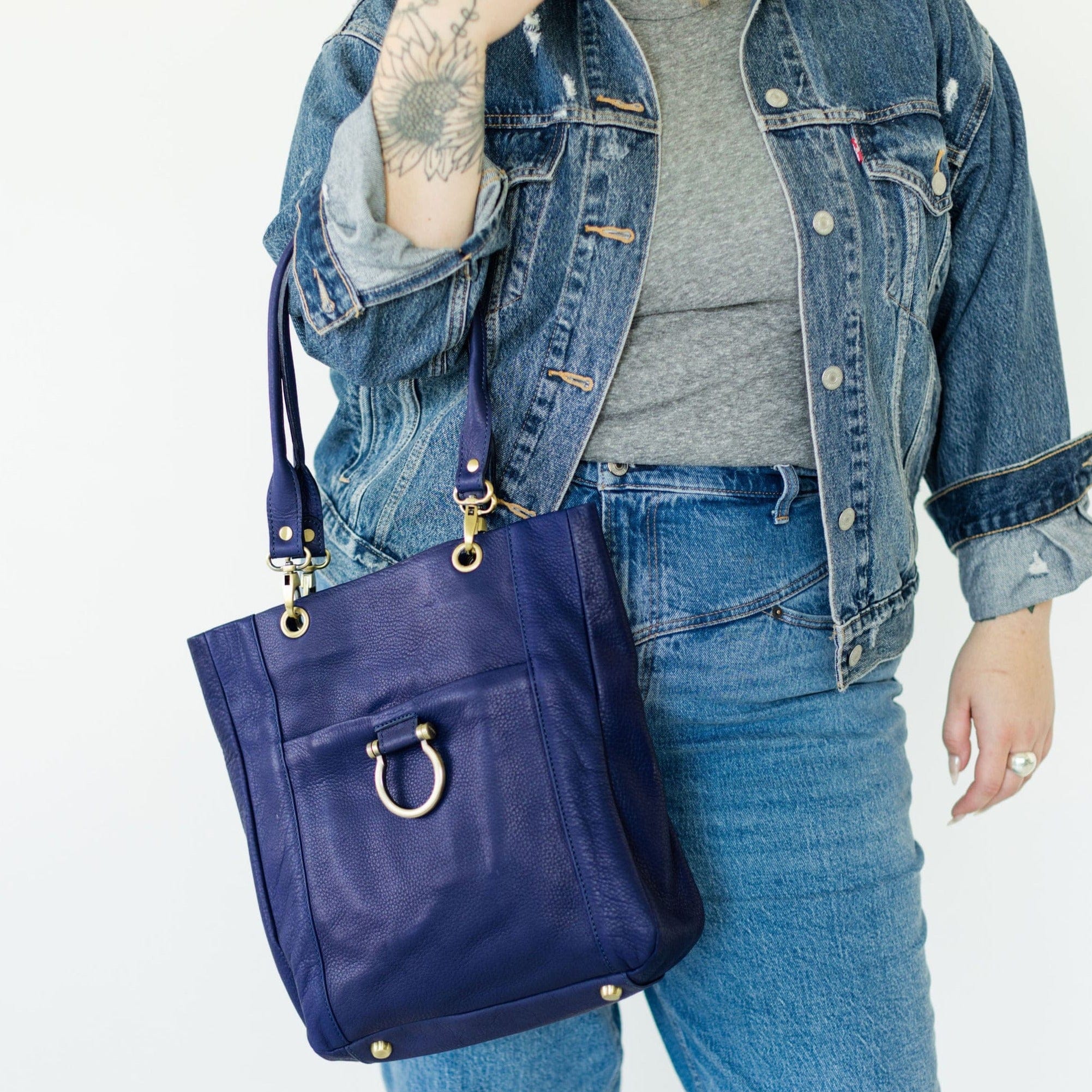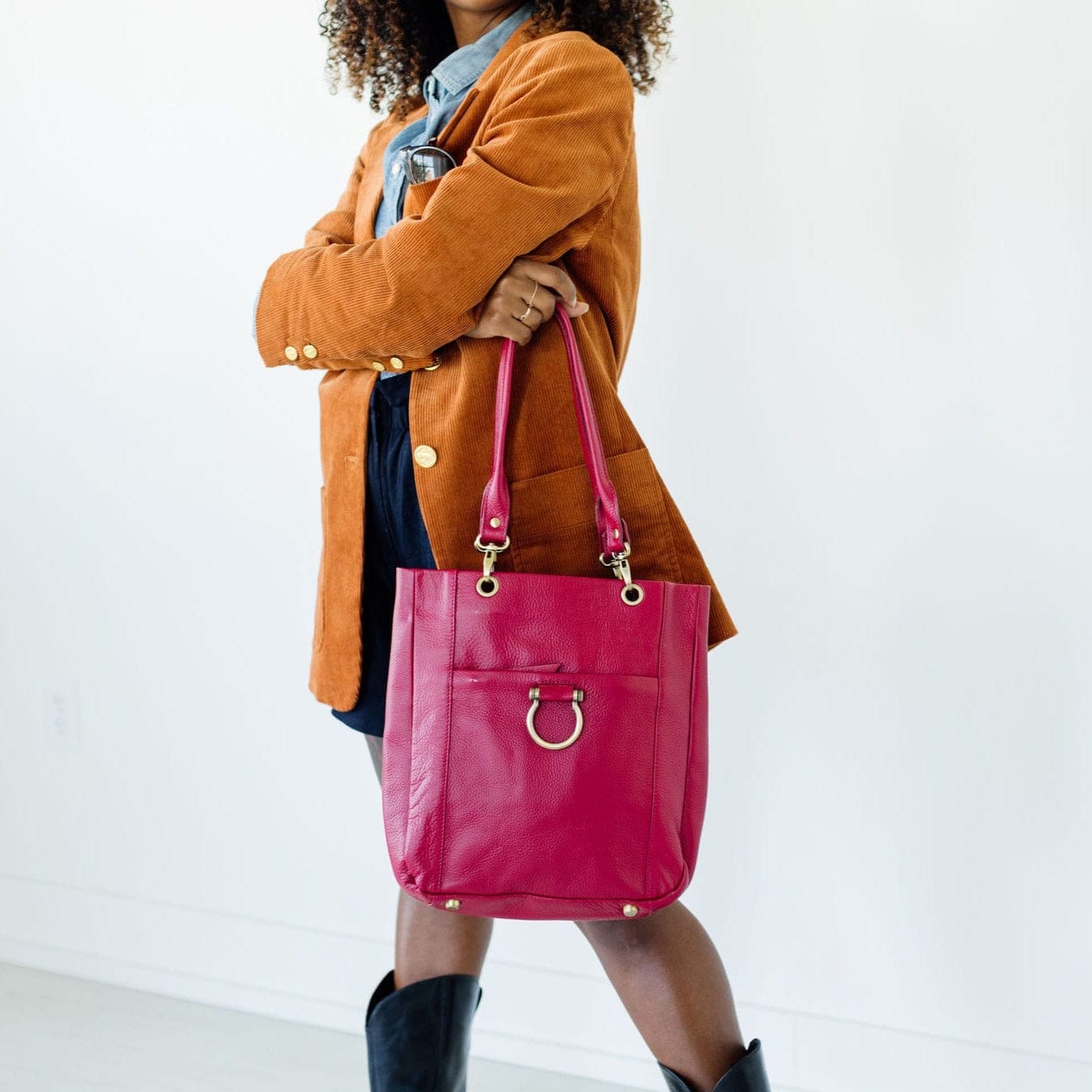 Dolores Tote Bag
Pickup available at Sapahn Flagship Store
Usually ready in 24 hours
Dolores Tote Bag
Black Raw Leather
Sapahn Flagship Store
Pickup available, usually ready in 24 hours
4724 Prescott Avenue
Lincoln NE 68506
United States
+15312491421
This sleek yet roomy tote bag is an exceptional match for days spent traveling, working, or running errands. The Dolores Tote Bag is a medium sized tote that is ideal for days when you have just enough to carry around. A 15" computer can easily slip inside along with room for a notepad and other business essentials. Or, use Dolores for an elevated carryall for your day-to-day necessities. 
Features
Long top handles: Easily toss on your shoulder.
Metal feet: Keep your leather protected.
Organization: Stay organized with 5 pockets, including 2 deep exterior zip pockets for easy access to your phone or wallet
Unique lining: To be more sustainable, all our bags are lined in deadstock fabric, which otherwise would have made its way to the landfill. Every bag is unique and linings may vary due to availability of each fabric.
Measurements
Width at widest point: 14"
Base rectangle: 11" x 4"
Height: 13.5"
Strap drop length: 11.5"
Top of strap to base of bag: 25"
Weight: 1.9 lb.
Compartments
Main pocket

2 exterior zip pocket

Zipper interior pocket

Interior double suede pockets
Materials
Buttery-soft premium leather. Click for leather care
Plated brass Omega hardware
Cotton lining
YKK zipper
Plated brass feet
Sapahn offers FREE shipping on orders over $75. This applies to all domestic orders in the continental U.S. (does not include Alaska and Hawaii, read on for details).
We accept returns within 14 days of purchase date. For our full return policy, click here.
HOW SOON WILL I RECEIVE MY ORDER?
Orders are shipped via USPS within 2 business days from the time of placement. Upon shipment you will receive a shipment confirmation email, which will include your tracking number so you can track the delivery of your buttery-soft goodness. Please allow 24-48 hours for the tracking information to populate within USPS' system.
Your purchase will ship from a central U.S. shipping location in the Midwest, meaning you can expect to receive your order in the domestic U.S. within 5-7 business days per the USPS once the item ships.
When placing an order, it's important to choose a secure shipping address. Sapahn's liability for your shipment ends at the point of a successful delivery determined by the tracking number. Sapahn is not responsible for any stolen merchandise, delays occurring due to carrier misstatement of your shipping address, and/or damages that occur during shipment.
LOCAL PICK UP
We also offer local pick up at our flagship store in Lincoln, NE. Please note local pick up during checkout. Our store is located at:
4724 Prescott Avenue, Lincoln, NE 68506
Pick up is available during normal store hours:
Tuesday-Saturday, noon to 5:00pm and Sunday, 10:00am to 2:00pm
EXPEDITED SHIPPING
Need your item sooner? Select a faster shipping option at checkout! If you've already placed an order for your item and need it sooner, contact our shipping team at hello@sapahn.com to see where your item is in processing and if we can expedite the process (additional fees may apply). 
INTERNATIONAL SHIPPING
At this time Sapahn does not offer international shipping, however, we are so happy to partner with Wolf & Badger to offer our international customers a way to shop Sapahn. Visit Wolf & Badger online and search for Sapahn to shop all our styles!
ORDER CHANGES
We try to ship orders out as soon as possible and cannot guarantee any cancellations or changes once your order has been completed, but we can sometimes make changes if the order has not yet shipped. Orders that have been shipped cannot be changed or canceled. If your order has shipped and you would like any order changes, our team is happy to set up a return for you. If you need cancel or make changes to your order, please reach out to hello@sapahn.com.
LOCATING A PACKAGE
There's nothing worse than when your tracking number states that your package was delivered but you can't find it! Don't worry, we are here to help! Before reaching out to us, there are a few things to do:
Confirm the correct shipping address was entered on your order.
Check the tracking number to confirm that the package was delivered to your address and not a nearby Access Point.
Confirm that there are no activity log updates on the tracking number that state the item was returned to the sender.
Check your property thoroughly. Couriers will occasionally leave items in a discreet area to minimize the risk of package theft. It is often also helpful to check with neighbors.
If you live in a building with a concierge/mail room, confirm that they do not have it.
After going through the above list, if you still cannot find the package, please email us at hello@sapahn.com within 14 days of the order showing as delivered. Please include your order number in your email. We will work with you and the USPS to determine next steps. We are happy to assist with loss claims, regardless of when they were filed, but cannot guarantee refunds or replacements for claims filed more than 14 days after the package was marked delivered.
SHIPPING QUESTIONS
If you have questions about shipping, or if you have not received your order in the allotted time, please email hello@sapahn.com so we can help troubleshoot the issue.
Love leather that naturally ages and patinas over time? Our raw leather is made for you. Or do you love leather that maintains the color (especially the lighter colors) and uniformity similar to the day you bought it? Then our oil leather is your pick.

We have two kinds of leather at Sapahn: raw leather and oil leather, and regardless of which leather type you pick, our bags come with our Sapahn warranty.
RAW LEATHER
This is the classic full grain leather we've built Sapahn on. Each piece of leather is perfectly 'imperfect', carrying unique grain patterns with no surface alterations or splitting and an attractive matte finish. This type of leather showcases the beauty of the hide itself and could display variegation based on stretch marks, moles, etc. the cow earned throughout its life. 
Working with this kind of leather can be challenging and requires enormous skill to turn it into our gorgeous supple bags you see (if only we had a penny for every time someone told us the leather felt like butter). This kind of leather is particularly special because over time and use, each raw leather bag develops a distinct patina—a soft sheen—that is the hallmark of high-quality leather. The patina also gives your bag individual character that is 100% unique to you and your adventures.
OIL LEATHER
Our oil leather is our gorgeous full grain leather with a twist. After our classic tanning process, the leather is then coated with a protectant to give a more uniform vibrant color and provide a touch of water resistance. The oiling process gives these bags a striking glossy finish and also prevents them from developing patinas over time. This means YES, you can carry a light-colored leather bag and not be afraid of it getting dirty.
FAQS
Does the leather easily scratch?
No. Small scratches easily buff out of raw leather. An exception is if the scratch is deep and penetrates beneath the top layer of the hide. Otherwise, subtle scratches will often work themselves out and become part of the patina glow. The same is true with our oil leather which—unless it is a deep it won't show any subtle scratches.
Will rain stain my leather?
Raw Leather: This would be super rare. The water will make a mark on your bag while it's wet. Avoid touching it and transferring dirt on it. Instead, let it dry.
Oil Leather: the rain/water will just roll right off your bag. Towel it dry.
What is the best way to clean spills?
Raw Leather: Take a damp, soft cloth and try to remove the spill as soon as possible. To clean it further, we have had good results with Angelus cleaner and horsehair brush, that you can purchase here. It is key to test a small spot first as discoloration may occur. Again, not the fault of the leather. The discoloration will occur with any moist product touching any porous material. After the spot test, use it all over the bag. For best results, do not use multiple cleaners or products at a time.
Oil Leather: One major benefit of our oil leather is it is very easy to clean. Use a damp cloth and rub the dirt or stain off the bag.
How do I remove ink or dye from my bag: Unfortunately, ink is difficult and nearly impossible to remove. The same is true with blue jean dye. This is not a reflection of the quality of our leather, but the dye itself. Since leather is a natural, porous product, it will absorb things and inks and dyes are made to be permanent.
Where is your leather sourced from?
We use premium leather sourced from Thailand. Our leather is a bi-product of the food industry and are raised for meat/dairy not for their hides. It's a beautiful thing to take what would be a wasted material and craft it into our gorgeous leather bags and give our artisans fair and meaningful work.
Customer Reviews
10/25/2023
Kathleen T.

United States
Saphan... my favorite line of leather goods and with two good reasons!
I happened into the Nebraska Saphan store and found the most beautiful bag (Dolores Tote) in the most vibrant and soothing color. I learned about the origin of the company, its values and the ethical treatment of workers and thought, this is what I want to be a part of! I was sold on the gorgeous work of craftmanship by the Thai people and felt the quality of the bags that sold me on making a purchase in this leather work of art. Happy I did as I have gotten so many compliments on the tote. I also though love the bag and the color just speaks happy to me when I carry it.
06/17/2023
Cathy B.

United States
Ruby Meets Delores
Opening my second box from Sapahn was once again love at first sight! A Ruby Delores tote radiates pure happy and a lot of attention from those not familiar with the brand. The strategic design meets the needs of a busy women who wants to focus on the task at hand and not needless searching for items in her bag. There's a secure pocket for everything! Commitment to excellence shows in the workmanship and pride that is taken with each handcrafted item. Thank you for this spring's selection of jewel tone colors, shapes and sizes! I look forward to the next reveal from your design team and choosing the next purchase to add to my wish list!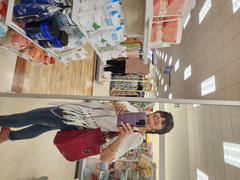 03/14/2023
Cathy B.

United States
Dreams Do Come True
Loving my first Sapahn bag! Your team has designed a bag with luxury, comfort and efficiency for a woman on the go! Everything fits perfectly! Looking at it I don't just well crafted leather goods but a mom with a family thriving with pride as she provides for her family a nurturing loving home and financial security. Fine leather yes, exuding all the love that went into cresting it! Thank you. Cathy
01/20/2023
sandy G.

United States
Dolores tote
I LOVE my Dolores tote! The buttery leather is such a beautiful green color. I can fit so much in it, especially being a mom on the go! This is my 5th Sapahn bag and I can truly say the quality does not compare!
01/17/2023
Teresa E.

United States
Love it!
I love all the zippered pockets. So much storage. I also like that the straps are removable and could easily add a chain for a different look. I purchased in black as black is my go to, but I can't wait to pick out a fun color next.